Number

Nombre

Entry College

Collège d'entrée
Last Name

Nom familial

First Name

Prénom

Coordinates\coordonnées

Bio
6582
RR
Abbott
Brent
105 Dechene Rd.
Edmonton, AB T6M 2N1
780 489-7771

Bio
6508
RMC
Adams
John
2147 Auburn Ridge Cr.
Orleans ON K1W 1J8
613 837-4673

Bio
6583
RR
Alsen
Bernd
39 Westwater Drive
Scarborough, ON, M1W 2G4
416 492-8295


6584

RR

Ambachtsheer

Keith

1 Bedford Rd., Apt 2802
Toronto ON,

M5S 1S4


416 925-7525

6509
RMC
Amundrud
Don
30 River Bend Drive
Ottawa, ON, K2H 5G8


6360

CMR

Anderson

Carl

11 Carriage Court
Kanata ON,

K2L 1K1


613 836-3628

Top of List - Haut de la liste
6501
CMR
Archambault
Gilles

égaré\lost

6585
RR

Archer

Richard

12 Zokol Cres
Kanata ON, K2K 2K5
613-270-9597

6098
CMR

Armstrong

Bob

410-1081 Ambleside Drive
Ottawa, ON, K2B 8C8
(613) 680-3884

6586
RR
Armstrong
R. Doug

égaré\lost

6587
RR

Armstrong

W. Doug

3790 Brook St. N. Apt 3712
Whitby, ON, L1R0H2
905-243-7462

Bio
6468
CMR
Arnold
Michael
6588
RR

Arnold

Steve

4255 Bath Rd.
Kingston ON,

K7M 4Y8


613 384-3967

Bio
6426
CMR
Arpin
Serge

deceased / décédé

Nécro
6157
CMR

Ashdown

Victor

245 Crabapple Cres
Parksville BC, V9P 2P7
250 248-2027

Top of List - Haut de la liste
6158
CMR

Astley

Jim

14 Burnstead Cres
Kanata ON,

K2M 2T7
613 271-6363

6334
CMR
Atkinson
Robert
6 Queen Mary's Dr.
Toronto, ON M8X 1S2
416 231-4647
6352
CMR

Auns

Vil

1604 - 15 St. Andrew Street
Brockville, ON, K6V 0B8
613 865-7998

Bio
6418
CMR
Bacon
Stewart
36 Benoit
Knowlton, QC J0E 1V0
450 525-5251

6589
RR

Bailey

Tom

46 Musgrove Street
Winnipeg MB,

R3R 2M5


204 895-1409


Bio

6516
RMC
Bardsley
John
2251 Frost Avenue
Sidney, BC, V8L 1B7
250 656-9660

Bio
6456
CMR
Baril
Raymond

égaré\lost

Top of List - Haut de la liste
6511
RMC
Barratt
David

11065 Shaw Street

Mission, BC, V4S 1B1
604 820-3022

6513
RMC
Bart
John

deceased / décédé(2014)

Obit
6590
RR
Barton
Tom

deceased / décédé

6453
CMR
Basile
Vincent

Unit 5, 128 Ham St.
South Windsor, NSW, 2756
Australia
419855440


6591
RR

Baxter

Keith

7 rue Parkdale
Lennoxville QC,

J1M 1G9
819 346-8273

6592
RR
Beardmore
Bob
6479
CMR
Beauchesne
Jean-Pierre

3657, rue de l'Érablière
Trois-Rivières, QC, G8Y 6C3
819 697 1615


6465
CMR

Beaulne

Jean Pierre

deceased / décédé(2012)

Obit
6427
CMR

Belanger

Richard

deceased / décédé(juillet 2009)

Top of List - Haut de la liste
6401
CMR

Belhumeur

Claude

5149 Marquette, App. 21
Montreal QC,

H2J 3Z4


514 523-8103

6217
RR

Bell

Robert

6490
CMR
Besner
Ben
35 Westwood
Hudson QC,

J0P 1H0
450 458-2239

6514
RMC
Bicknell
Ralph

private\privé

6402
CMR
Bigaouette
Jean
215 Parent apt. 304 Greenfield Park
Brossard, QC J4V 3K5
450 672-1108

6593
RR

Bird

Reg

105 Barkley Terrace
Victoria, BC, V8S 2J5
250 595-0503

Bio
6483
CMR
Blais
Denis

418 658-7315


6370
CMR

Bolduc

Jean-Louis

1645 Gauthier, Apt 6
St- Bruno QC,

J3V 5Y4


450 461-3295

Top of List - Haut de la liste
6498
CMR
Bolduc
Germain

deceased / décédé

5990
CMR

Borrowman

Dave

P.O. Box
32 Millennium Drive
Chester, NS, K0H 2T0
902 275-4804

6434
CMR

Bouliane

J.R

1721 rue Mancini
Sherbooke, QC, J1N 0R6
819 570-7201
6594
RR
Boulton
John
6500
CMR
Bourbonnais
Michel

égaré\lost

6341
CMR
Bourgeois
Claude
deceased / décédé (27 October/octobre 2017)
6342
CMR
Bovey
Alex

10011 Rosedene Crescent
Richmond, BC, V7A 2P6
(604) 275-9622


Bio
6595
RR

Bowles

Bruce

201 Kingfisher Place
Nanaimo BC V9V 1A9
250 729-7917

Top of List - Haut de la liste
6515
RMC

Boyd

Jim

17 Brookhouse Road
Dartmouth NS,

B2W 1W5


902 434-9466

6364
CMR

Braham

Mike

768 Kilbirnie Drive
Nepean ON, K2J 0M2
613 491-4906

Bio
6596
RR
Brewster
Terry

37 Galiano Place
Naniamo, BC V9S 3A4
250-753-2518

6517
RMC
Briese
Rick

deceased / décédé

6518
RMC
Brooke
Tom

private\privé

6597
RR

Broomfield

Bryan

121 Bridge Street E.
Belleville ON,

K8N 1M4


613 969-0154

6598
RR

Brown

George

Brueghellaan 9/21


1970 Wegenbeek-Oppem, Belgium
32 2 569-7797

Bio
6160
RMC

Brown

Gord

68 Keating Drive
Elora ON,

N0B 1S0
519 846-0705
6599
RR
Brown
Joe

égaré\lost

Top of List - Haut de la liste
6358
CMR

Bruce

David

28 Glenfern Ave.
Toronto ON,

M4E 1B7


416 690-2951

6519
RMC
Burns
Ross

deceased / décédé(1998)

Obit
6226
RR

Burridge

Steve

deceased / décédé(2014)

Obit
6339
CMR

Bury

Phil

P.O. Box,248
Spencerville ON,

K0E 1X0
613 658-3360

6600
RR
Busche
Doug
17 Lyndhurst Place
London ON,

N6C 4H7
(519) 672-8726

6601
RR
Cable
Ernie
111 Cedardown Pvt
Nepean, ON, K2J 0W2
613 692-1172

Bio
6602
RR
Cale
Jim
203-1422 Wellington St. W.
Ottawa, ON, K1Y 0X7
613 233-0782

6723
CMR
Campeau
Michel

private\privé

6438
CMR
Cantin
Benoit
385, boul. Roberval est,
Longueuil, QC, J4L 4S6
450 679-9159

Top of List - Haut de la liste
6457
CMR
Cantin
Marc
2382 Boul Keller
St-Laurent QC H4K 2P8
514 337-0664

6520
RMC
Cantley
Douglas

private\privé

6388
CMR
Carignan
Jacques

deceased / décédé

6431
CMR
Caron
Gilles
1788 Rue Pontgrave
Saint-Bruno, QC J3V 4Y4
450 461-1675

6471
CMR
Carrier
Derek
6603
RR
Carriere
Dean
6604
RR
Carruthers
Jim
304 Bayview Drive
Woodlawn ON,

K0A 3M0


613 832-4533

6605
RR
Carswell
Jim
213 Bridgewater Ave,
Whitby, ON L1R 1X3
905 430-9192

6521
RMC
Carter
Terry

égaré\lost

6443
CMR
Chaplin
Garry

private\privé

Top of List - Haut de la liste
6393
CMR
Charland
Jacques
6606
RR
Chiasson
Roger

40 Regency Park Drive Unit 305

Halifax, N.S. B3S 1L4

902-445-5905 fax 902-445-5730

Bio
6495
CMR
Choquette
Denis
6508 boul. Saint-Jacques
Quebec, QC, G2C 1M4
418 840-0423
6607
RR
Clarkson
Ken
6390 Larmond Ave.
Orleans ON,

K1C 2G6
613 830-7908

6608
RR
Colbert
Pat

32-100 Klahanie Drive
Port Moody, BC V3H 5K3


Bio
6522
RMC
Cole
Al
1165 Beaujolais Cr.
Orleans ON,

K1C 2H5


613 837-1087

6523
RMC
Colfer
Terry
1402 - 1024 McGarry Terrace
Nepean ON, K2J 6R3
613-440-8355

NEW
NEW
NEW

Bio
6355
CMR
Collinge
Franz
642 Ch. de Marselais
Lac-Simon, Cheneville, QC, J0V 1E0
819 428-9262

Top of List - Haut de la liste
6382
CMR
Comeau
Gerard

égaré\lost

6609
RR
Conway
John
127 Angus Crescent
Regina, SK, S4T 6N1
306 525-1293

6371
CMR
Cooke
Peter
1000 Austin Court
Cumberland ON, K4C 1B9
613 833-3301

6610
RR
Cooper
Dave
6520A Bella Vista Drive
Victoria, BC, V8Z 6X1
250-652-6580

6233
RR
Cooper
Gary
20-1630 Bayswater Cres.
London, ON, N6G 0A9
226 663-4327
6611
RR
Cope
Doug
1275 Richmond Rd, #910
Ottawa, ON, K2B 8E3
613 596-6296

6612
RR
Corbett
Bruce
782 Eastvale Dr.
Ottawa ON, K1J 7A1
613 748-0534

6524
RMC
Corden
Barrie
deceased / décédé(Oct 2018)
Obit
6487
CMR
Côté
Sylvio

décédé/deceased (1964)

6613
RR
Coulter
Gord

deceased / décédé(1989)

H24263
Cowan
John
155 Earl St.
Kingston, ON, K7L 2H3
613 549-7614

Press
Release
Top of List - Haut de la liste
6614
RR
Crawford
Bunker
190 Broadleaf Cres.
Ancaster, ON, L9G 3N1
905 332-8366



6525
RMC
Critchley
John
515 - 411 MacKay St
Ottawa, ON, K1M 2K5
613 828-1144

6448
CMR
Cronk
Jeffrey
6615
RR
Cronk
Dennis
25 Bellroyal Court
Dartmouth NS, B2V 2B4
902 434-2665

6616
RR
Crutcher
Steve
deceased / décédé(2018)
Obit
6617
RR
Cullen
Bruce
12377 Dawson Pl.
Maple Ridge BC, V4R 2L6
604 467-2582

6477
CMR
Cumming
Ronald

550 boulevard Graham
Dorval, QC, H9P 2B3
514 631-1594

6618
RR
Curleigh
A.R.
7 De Val Soleil Av
Pointe Claire, QC, H9S5V3
514 697-3645

6340
CMR
Curran
Larry
7270 Ave de Beaufort Apt 805
Anjou QC, H1M 3W4
514 500-3489

Top of List - Haut de la liste
6065
CMR
Darbey
Lewis

deceased / décédé(Mar 2019)

Obit
6619
RR
Davies
Gerry
Bio

6620
RR
Davis
Brian
48 Hunterswood Crescent
Ottawa ON, K1G 5V7
613 738-7154

6377
CMR
Debaets
Frederick
197 Principale est
Martinville, QC J0B 2A0
819-501-8788

6622
RR
Deachman
R.A.

deceased / décédé(28 March 2006)

6526
RMC
Dean
Earl

deceased / décédé(31 Dec/déc 2019)

6429
CMR
Dedicik
Zdenek(Peter)

6415

CMR
Defaye
Tom
6621
RR
Demarce
Cam

private\privé

6478
CMR
Demiany
Jay

deceased / décédé (Jan 2018)

Obit
Top of List - Haut de la liste
6389
CMR
Desautels
Jacques
1220 Chemin St-Joseph
Bernieres, QC
819 831-4482

6507
CMR
Desautels
Jacques

deceased / décédé

6332
CMR
Dextras
Gaéten

deceased / décédé (July 2016)

Obit
6527
RMC
Diamond
Gord
#2101 - 160 George St.
Ottawa, ON, K1N 9M2
613 562-2487

6528
RMC
DiGenova
CM

deceased / décédé(2007)

Obit
6623
RR
Dill
Al

private\privé

6529
RMC
Disney
John

deceased / décédé(2013)

Obit
6530
RMC
Doak
Bob
34 Pommel Cr.
Kanata ON, K2M 1A2
613 592-5798

6404
CMR
Dodd
John
24365-61st Ave.
Langley BC, V2Y 2G2
(604) 530-0153

6531
RMC
Donnarumma
Aldo

private\privé

6480
CMR
Drolet
Tom
101 Windermere Circle
Newnan, GA, 30265
828 493-1523 (cell)

Bio
6624
RR
Ducharme
Charlie

égaré\lost

Top of List - Haut de la liste
6496
CMR
Emond
Charlie
27 Kettering Private
Ottawa, ON, K1V 0X8
613-260-1829

6398
CMR
Émond
Joseph

égaré\lost

6405
CMR
English
Gaston
22-635 Paul Doyon
Boucherville, QC, J4B 0A1
450-906-0678

6375
CMR
Eyre
Ken

deceased / décédé

Obit
6711
CMR
Falardeau
Pierre
6445
CMR
Favreau
Marc
752 Ave. Rockland
Outremont, QC, H2V 2Z6
514 271-8119

6625
RR
Feuer
Sammy

private\privé

6173
RMC
Flannagan
Jack
11 Bay Breeze St. RR#7
Belleville ON, K8N 0L4
613 962-0555



6419
CMR
Florence
Joe

996319 Mulmur-Tosorontio Town Line
Alliston, ON, L9R 1V0
905 880-5688


6502
CMR
Fontaine
Gilles
161 Rue De Gaspe E
Chateauguay, QC J6J 2N9
514 691-4019

Top of List - Haut de la liste
6533
RMC
Forbes
Gord (N)
6144 Rivermill Cr.
Orleans ON, K1C 5N2
613 830-1960

Bio
6532
RMC
Forbes
Gordon (AF)
79 Compton Cres.
Bradford ON, L3Z 2X6
905 775-1403

6712
CMR
Fournelle
Francis
4882 Lévesque E
St-Vincent-de-Paul, QC,
450 661-4574
6246
RR
Fraser
Bob
deceased / décédé (Mar 2020)
Obit
6626
RR
Frid
Ralph Edward

private/privé

6534
RMC
Gagne
Jean-Jacques (Jim) Hervé

deceased / décédé (1990)

6715
CMR
Gagnon
Yvan

54 Nicholson's Point Rd


Bath, ON, K0H 1G0
613 881-0139

6421
CMR
Gaucher
Michel

private\privé

6347
CMR
Gaudreau
Roger
13 Lebel
St. Jean Sur Richelieu QC, J3B 7L3
450 347-9547

6408
CMR
Gauthier
Noel

deceased / décédé

Obit
Top of List - Haut de la liste
6422
CMR
Gauthier
Rock

470 Chemins des Patriotes N
Mont St. Hillaire, QC J3G 2C5
(450) 467-9642


6403
CMR
Geoffrion
Pierre

égaré\lost

6627
RR
Geres
Melvin

private\privé

6628
RR
Gerry
Wayne
6629
RR
Geurts
Wally

52 Albany Highway
Bedfordale, WA, Australia, 6112
(08) 9399-3902


6458
CMR
Girard
Claude


6470
CMR
Girard
Jean-Pierre
11935 Rue Filion;
Montreal, QC H4J 1T6
514 333-6139
6630
RR
Glynn
Peter
39-100 Medley Court
Kingston ON, K7K 6X2
613 549-6099

6356
CMR
Godbout
Paulin

deceased / décédé

6440
CMR
Goode
Tony
6053 Cherry St
Dartmouth NS, B3H 2K4
902 444-0313

6248
RR
Gordon
Hugh
425 Pelican Drive
Victoria, BC V9C 0A4
250 391-7447

Top of List - Haut de la liste
6535
RMC
Graham
Quiller
539 Thessaly Circle
Ottawa ON, K1H 5W8
613 737-4403

6631
RR
Grandin
Mike
2226 Amherst
Calgary, AB, T2T 3B7
403 244-6418

6505
CMR
Gratton
Jean

égaré\lost

5693
CMR
Greaves
Bruce

4212 Pine Ridge Drive Box 520

Verona, ON, K0H 2W0

613 374-1271

6536
RMC
Growse
John

private\privé

6474
CMR
Guertin
Jean
6348
CMR
Guilbault
Paul
10443-21 Ave. NW
Edmonton AB, T6J 5E9
403 436-5027

6484
CMR
Guitar
Rexford

deceased / décédé

6400
CMR
Hack
Douglas
6412
CMR
Hadfield
John

deceased / décédé

6181
RMC
Halliday
Tony
2185 Marine Dr.
Oakville, ON, L6L 5L6
289-837-1774

6537
RMC
Hampton
Jim
2310-1171 Ambleside Drive
Ottawa, ON, K2B 8E1
613 721-7637

Top of List - Haut de la liste
6632
RR
Hansen
Don
828 Lee Ridge Road NW;
Edmonton, AB T6K 0P8
780 462-0734

6464
CMR
Harries
David
1200 Cyprus Road
Kingston, ON, K7K 7K4
613 545-0363

6633
RR
Harris
Jack
117 King George Terrace
Victoria BC, V8S 2J8
250 595-3091

6634
RR
Harwood
Bryan

deceased / décédé(2002)

Obit
6466
CMR
Hatin
Pierre

deceased / décédé

6538
RMC
Helsby
Colin
6338 Lumberman Way
Orleans ON, K1C 1E2
613 424-2536

6716
CMR
Hervieux
Lionel
8375 Place Chanceaux
Montréal, QC H1K 1M8
514 352-4273

6361
CMR
Hick
Larry
6539
RMC
Hilliard
Nigel
4 Bayside Court
Collingwood, ON, L9Y 4Z1
705 293-0900

6540
RMC
Hilton
John
218 Garrity Crescent
Ottawa ON, K2J 3T7
613 440-4599

Top of List - Haut de la liste
6183
RMC
Hogan
Terry
3898 Gallagher's Parkway
Kelowna, BC, V1W 3Z8
250 861-2919

6541
RMC
Holman
Fraser
221 Hanna Road
Toronto ON, M4G 3P2
416 421-5443
fax 416 421-4008

Bio

6635
RR
Horsman
Stanley(Stan)

private\privé

6475
CMR
Houghton
Mike
803-85 Ontario St.
Kingston, ON, K7L 5J7
613 549-3954

6069
CMR
Houliston
Peter
54 Paxton Lane
Gloucester ON, K1B 1B7
613 841-5175

6503
CMR
Howland
Rodney
6636
RR
Hubbs
W.H.
deceased / décédé
6542
RMC
Huffman
Verne
6637
RR
Humphrey
James
57 Bunting Lane
Kanata, ON, K2M 2P5
613 591-9793

6638
RR
Ivanochko
Bob

private\privé

6459
CMR
Izweriw
Boris

deceased / décédé

Top of List - Haut de la liste
6362
CMR
Jackson
Peter
254 rue de Honfleur
Gatineau QC, J9H 6R7
819 778-2737

6397
CMR
Jackson
Lorne

deceased / décédé

6543
RMC
Jackson
Ron

deceased / décédé (Oct 2019)

Obit
6639
RR
Jakubow
Roman
1397 Bouton D'or Rd.
Ottawa ON, K1E 3L3
613 834-7723

6461
CMR
Jamieson
Bob

54-2780 Greenwood Rd
Nelson BC V1L 6L3
Apr-Oct 250-551-6879
Nov-Mar 810-294-1891


6640
RR
Jenkinson
Bob
199-2401 Cliffe Ave
Courtney, BC, V9N 2L5
250 703-0823

6188
RMC
Jensen
Jerry
555 Brittany Drive #813
Ottawa ON, K1K 4C5
613 746-7698

6380
CMR
Jette
Marc
8480 St. Charles Place, Apt 1H
Brossard QC, J4X 2A5
450 465-4782

Bio
6387
CMR
Johnson
Colin
432 Lake Ave, East
Carleton Place ON, K7C 3R9 (Apr 2015
(613) 257-3506
6432
CMR
Johnson
John

343 Rocky Ridge Drive NW
Calgary Alberta T3G4X3
403 242 7169


Top of List - Haut de la liste
6544
RMC
Johnson
Rick
Bio
6033
CMR
Johnston
Pat

deceased / décédé (Dec 2017)

Obit
6394
CMR
Jonassen
Paul Richard

private\privé

6641
RR
Jurek
Charlie
207 Sunset Dr., #308
Cochrane, AB, T4C 0H7
403 932-1180

6395
CMR
Keefer
Bowie
120 Manastee Rd
Galiano Island, BC, V0N 1P0
250 539-3761

6642
RR
Kelly
William

deceased / décédé(Aug 2016)

Obit
6643
RR
Kempling
Jim
500 Marsett Pl. 4,
Victoria, BC, V8Z 7J1
250 658-8546

Bio

6644
RR
Kennedy
Al
511-50 Songhees Drive
Victoria, BC, V9A 7J4
778 440-3930

6189
RMC
Kennedy
Ken
10 Mckenzie Avenue
London ON, N6C 1V2
519 433-9339

6535
CMR
Kervin
Paul

deceased / décédé

6416
CMR
Kincaid
Peter J.
Mad Dog Acres
29 Schwebel Lane
Glenoire, NSW, 2157 Australia
612 9652 1165

Top of List - Haut de la liste
6486
CMR
Kingsbury
Ed
515 Notre-Dame
Montebello, QC, J0V 1L0
(819) 423-6684

6545
RMC
Kittl
Nikolaus

deceased / décédé (May 2008)

5995
CMR
Kittredge
Dave

Laung Khan Dem Apt
Sicanmon Rd
Sisatenak District
Vientiane Capital
Vientiane 20250, Laos
856-20-7880-1592


6645
RR
Klassen
Ron
deceased/décédé(1982)
6646
RR
Komonasky
Morris
private\privé
6647
RR
Kryzanowski
Mitch
305 Olympus Ave.
Kingston ON, K7M 5S3
613 389-6608

6428
CMR
Labelle
Roland

égaré\lost

6463
CMR
Lamarche
Richard
265 Rue Houde
La Prairie, QC J5R 3B4
514 659-2469

6648
RR
Lancaric
Ivan

deceased / décédé (Aug 2011)

6368
CMR
Landerkin
Hugh

deceased / décédé (Sept 2019)

Obit
6384
CMR
Lapointe
Gaston

deceased / décédé

Top of List - Haut de la liste
6467
CMR
Larivière
Georges
1516 Rue Robert
Chambly, QC, J3L 1S2
450 447-6906

6717
CMR
Larochelle
Jean
145, Marie-Victoria RR2
Vercheres, QC, J0L 2R0
450 583-6088

6265
RR
Larson
Deano D.

deceased/décédé (Jun 2006)

6497
CMR
Latreille
JAC (Claude)
11 Rue Boisbriand
Boisbriand, QC J7G 1X2
514 430-3110

6381
CMR
Lavoie
Marius
2755 Boul Des Mille-Iles
Laval, QC H7J 1E6
450 430-3110

6476
CMR
Lavoie
Bertho
1376 rue Bellevue
St-Lambert-de-Levis, QC, G0S 2W0
418-889-0538

6454
CMR
Leach
Bill

deceased / décédé(Apr 2015)

Obit
6649
RR
Learmonth
Peter
320 Hoult Street
New Westminster BC, V3L 4X1
604 525-7681

6506
CMR
Lebeau
Georges-André
601 Chemin Sinclair
Chatham-Brownsburg, QC, J8G 1Y1
450-562-2634

6424
CMR
Ledoux
Marc
2123 Ch du Coteau des Hêtres S
St-André-d'Argenteuil, QC, J0V 1X0
450 537-3522
Top of List - Haut de la liste
6650
RR
Leesti
Mart
14 Aberfeldy St.
Nepean ON, K2H 6H5
613 829-7342
6336
CMR
Legendre
Rénald
596 Rue De La Vérendrye
Boucherville, QC J4B 2Y4
450 655-7467

6651
RR
Leitold
Ron
private\privé
6337
CMR
Lemelin
Gérard

private\privé

6369
CMR
Lemieux
Robert

égaré\lost

6652
RR
LeMoal
Gerry
6 Baywater Place
Winnipeg MB,

R2J 3J5


204 256-0919

6335
CMR
Léonard
André

private/privé;

6653
RR
Liggett
Bill
4894 Lochside Drive
Victoria BC, V8Y 2E4
250 658-0980

6546
RMC
Likins
Roger
7 Permfield Path
Etobicoke, ON, M9C 4Y5
416-792-0575

6547
RMC
Lloyd
Peter
6654
RR
Lockhart
Peter

private/privé

6485
CMR
Loiselle
Rudy

private/privé

Top of List - Haut de la liste
6386
CMR
Lord
Laurent

deceased / décédé(juin 2017)

Nécro
6655
RR
Lukenbill
Cecil
1104 Lake Fraser Court SE
Calgary AB,

T2J 7G4
403 278-5340

6548
RMC
Lukey
Cordell(Cord)
3083 804-1425 Vanier Parkway
Ottawa, ON, K1K 3W6
613-680-5453

6656
RR
Lynch
Andy

private/privé

6662
RR
Mabee
Dick
20 The Driveway #406
Ottawa ON, K2P 1C8
613 237-1056

6462
CMR
Macauley
Cameron

deceased / décédé(May 2005)

6378
CMR
Macdonald
John

égaré\lost

6396
CMR
MacKinnon
Rod
#17 5900 Ferry Rd.
Delta, BC, V4K 5C3
604 983-6984

6481
CMR
Maher
John
6385
CMR
Maheu
André
1693 rue Parisien
Gatineau, QC, J8P 7W8
819 669-4755

6553
CMR
Malcolm
Moe

private/privé

Top of List - Haut de la liste
6663
RR
Mallory
Ed

deceased / décédé(Mar 2016

Obit
6413
CMR
Manning
Rodderick(Rod)
Top of List - Haut de la liste
6449
CMR
Marchildon
Pierre

869 Samuel-Rousseau
St-Antoine de Tilly, QC, G0S 2C0
418 886-2427


6350
CMR
Marcil
André
22 ch. des Merisiers
Lac-Supérieur, QC, J0T 1P0
819 688-2933

6718
CMR
Marcotte
Jacques

#205, 100 Taschereau Blvd
La Prairie, QC, J5R 6B4
450 907-4370


6363
CMR
Marcotte
Pierre

deceased / décédé

5989
CMR
Maroney
Carney
15 Clifford Street
Belleville ON, K8N 2Y2
613 968-2446

6410
CMR
Martin
Philippe
107 Cholette
Hull QC, J8Y 6L7
819 771-8744

6411
CMR
Martin
Raymond

private/privé

6664
RR
Mason
Lynn
1578 Vernon St.
Halifax, NS B3H 3M7
902 423-6924

6665
RR
Matheson
David

deceased / décédé(2011)

Obit
6719
CMR
Matte
Michel
176 Dunbarton Court
Ottawa ON, K1K 4L7
613 747-0584

Top of List - Haut de la liste
6657
RR
McCartney
Dave

deceased/décédé (April 2018)

Obit
6720
CMR
McComber
Pierre
4710 Berri
Montreal QC, H2J 2R5
514 499-0634

6658
RR
McCord
Marv
330 West 2nd St., Apt 301
North Vancouver, BC V7M 1E1
(604) 988-6748

6549
RMC
McCurdy
Larry
245 Bicknell Cr.
Kingston ON, K7M 4T7
613 389-6427

6550
RMC
McGarry
MD

égaré\lost

6659
RR
McGinty
Terry
Bio
6551
RMC
McLaren
Jon
deceased / décédé(June 2019)
Obit
6407
CMR
McMahon
James

deceased / décédé(April 2020)

6660
RR
McQuinn
Waine
19 Bay Hill Ridge
Stittsville ON, K2S 1B9
613 831-8960
tunbridge@ncf.ca (webmaster)
Bio
6661
RR
McRae
Neill

Apt 213 3800 28A Street

Vernon BC V1T 9K8
250 542-4818

6433
CMR
McTavish
William

Windsor, ON

Top of List - Haut de la liste
6446
CMR
Ménard
Réal

égaré\lost

6666
RR
Menzies
Ken

deceased / décédé(2004)

Obit
6554
RMC
Merklinger
Harold

P.O. Box 494

Dartmouth NS B2Y 4B8
902 461-1873

6667
RR
Messner
P.U.D.(Peter)

P.O Box 819
201-438 Birch Ave
100 Mile House, BC, V0K 2E0
250 395-3881


6447
CMR
Michaud
Jacques
deceased/décédé(juin 2017)
Nécro
6460
CMR
Miller
Kirk
6555
RMC
Miller
Bill
807 Kingfisher Cr.
Orleans ON, K1E 2L5
613 824-9957

6556
RMC
Mills
Larry
2404-1510 Riverside Dr.
Ottawa, ON, K1G 4X5
613-521-7792

6489
CMR
Milot
Marcel

private/privé

6557
RMC
Mitchell
Thomas David

deceased / décédé(Aug 2013)

6668
RR
Mitchell
Barry
3 Grayfield Drive
Stouffville, ON, L4A 1M4
(905) 642-8147

6669
RR
Mogan
Mike

private/privé

6558
RMC
Montgomery
James

6409
CMR
Montpetit
Gérald

Monton NB


Top of List - Haut de la liste
6455
CMR
Moore
Ken

deceased / décédé

6504
CMR
Morin
Jean

deceased / décédé(2015)

Nécro
6344
CMR
Mousseau
Alfred
110 ave Arlington
Westmount, QC, H3Y 2W4
514 932-4500

6670
RR
Mowat
Dallas
6559
RMC
Mueller
Gerry
Bio
6383
CMR
Mulvihill
Robert
deceased / décédé 25 May 2018
Obit
6671
RR
Murphy
Brian

private/privé

6015
CMR
Murrell
Rob

deceased / décédé

6338
CMR
Mussell
James

deceased / décédé(2004)

Obit
6366
CMR
Nappert
Roch

deceased / décédé(2014)

Obit
6560
RMC
Nellestyn
Andrew
tel: 613-864-6202

6672
RR
Norris
R.G.

égaré\lost

6001
CMR
Oades
Mike
6673
RR
O'Rourke
F.J.

private

Top of List - Haut de la liste
6351
CMR
Ouellette
Richard

deceased / décédé(2013)

Obit
6561
CMR
Ouellette
JEJ

égaré\lost

6333
CMR
Paquette
Jean
1063 des Pinsons St.
Beloeil, QC, J3G 5G6
450 464-0270

6494
CMR
Paradis
Pierre Edmond

égaré\lost

6674
RR
Parrish
Robert

private/privé

6374
CMR
Payette
Pierre
734 Ave Outremont, Apt.3
Ourtremont, QC H2V 3N1
514 278-7825

6437
CMR
Pecho
Verne

deceased / décédé(March 2015)

Obit
6349
CMR
Pellerin
Alain
193 Springfield Rd
Ottawa ON, K1M 1C3
613 744-1176

Bio

6425
CMR
Phillips
Richard
6675
RR
Plouffe
Bill

3932 Armitage Ave
Dunrobin, ON, K0A 1T0
613 832-1498


6562
CMR
Powell
Arnold
Top of List - Haut de la liste
6676
RR
Presley
Jerry
1895 - 136A St.
Surrey, B.C. V4A 9E9
604 542-2220

6423
CMR
Provencher
Tom
39 Salisbury Circle
Brampton, ON L6V 2Z4
416 457-3524

6488
CMR
Pyne
Terry
1116 St. Jovite Ridge
Orleans ON, K1C 1Y7
613 834-2192

6399
CMR
Raby
Gérald
6677
RR
Rask
Don

private/privé

6678
RR
Rattray
Bill
7 Quinte Cres
Kitchener, ON, N2A 3K2
519 616-8402

6563
RMC
Reay
Gord

deceased / décédé(2000)

Obit
6359
CMR
Reichelson
Sam
6564
RMC
Reid
John

deceased / décédé(2004)

Obit
6679
RR
Revering
Claude

private/privé

6392
CMR
Rigby
Brian
6346
CMR
Rioux
Ronald
200 Rideau St.,#104
Ottawa, ON, K1N 5Y1
613 680-5015

Top of List - Haut de la liste
6491
CMR
Robertson
Gilles

égaré\lost

6565
RMC
Robertson
KJ

deceased / décédé

6441
CMR
Roche
Patrick
214 Barrow Cres
Kanata, ON, K2L 2C7
613 592-6374

6680
RR
Rode
Andy

private/privé

6472
CMR
Roelofsen
Rudolph(Rudy)
4041 West 31st Ave.
Vancouver BC, V6S 1Y7
604 228-9529

6566
RMC
Ross
Doug
2395 Mesa Vista Court
West Kelowna BC V4T 2X9
250 707-3313

Bio

6681
RR
Roy
R.J.

égaré\lost

6567
RMC
Running
Gary
P.O. Box 3
Madeira Park, BC, V0N 2H0
778 338-4876

6682
RR
Rutherford
Don

private\privé

6683
RR
Saint-Jean
Marcel

16 Carr Avenue
Matheson, ON, P0K 1N0
705-273-2514

6721
CMR
St-Laurent
Pierre

465 Morningside
Dollard Des Ormeaux, QC, H9G 1K2
514 626-8485


6482
CMR
Salmon
Ronald

Deceased/décédé (13 June 2018)

Top of List - Haut de la liste
6376
CMR
Salter
John

deceased / décédé(1973)

Obit
6568
RMC
Sanford
Ed

deceased / décédé(July 2017)

Obit
6009
CMR
Sarantos
Peter

égaré\lost

6684
RR
Sarnosky
M.W.

private\privé

6569
RMC
Savigny
Glenn

deceased / décédé

6685
RR
Sayant
Garry

deceased / décédé (May 2018)

Obit
6686
RR
Schmitke
Rod
6687
RR
Selig
R.M.

deceased / décédé(1995)

6688
RR
Shamber
Pat

deceased / décédé(2012)

Obit
6570
RMC
Shaw
Doug
2124 Beaumont Rd.
Ottawa ON, K1H 5V3
613 737-4257

6571
RR
RMC
Shiga
Bruce

deceased / décédé(2010)

Obit
6689
RR
Shupe
Terry

private\privé

6049
CMR
Simoneau
Rene
2022 De Tripoli Chomedey
Laval QC, H7M 4M1
450 663-7203
6314
RR
Smart
Stu
4 Victoria Heights Ave.
Mono ON, L9W 3G7
519 941-8374





6450
CMR
Smith
David

deceased / décédé(Feb 1967)

Info
Top of List - Haut de la liste
6690
RR
Spalding
Jack
6439
CMR
Spence
Hugh
35 Ridgefield Cr.
Nepean ON, K2H 6S3
613 726-8039

Bio
6572
RMC
Spicer
Dave
307 - 6015 Iona Dr.
Vancouver, BC V6T 2J4
604 264-0246

6414
CMR
Spicoluk
Stephen
6390
CMR
Staple
Ronald

deceased / décédé (20 May 2020)



Obit
6372
CMR
Starkes
Robert

4808 Oak Way
Raleigh, NC, 27613
919 848-1696
cell 919 417-7708


6469
CMR
Stephenson
Donald
6420
CMR
Stevens
Samuel

private/privé

Top of List - Haut de la liste
6573
RMC
Stevens
Charles

deceased / décédé (5 Apr 2012)

Obit
6691
RR
Stewart
Pat

deceased (15 April 2001)

Obit
6574
RMC
Stone
Wally
573 Bennett Crescent
Mount Brydges ON, N0L 1W0
(250) 300-9322

6014
CMR
Sutherland
Fred
77 Abbey Dawn Drive,
Bath ON, K0H 1G0
613 352-8788

6692
RR
Swinehart
A.E.

private\privé

6451
CMR
Taylor
Doug
253 Stafford Ave
Courtenay, BC, V9N 6Z6
250 338-4883

6575
RMC
Taylor
Lawrence
106 Ashgrove Ave.
Dartmouth NS, B2V 1G5
902 462-5676

6693
RR
Taylor
Terry

égaré\lost

Top of List - Haut de la liste
6367
CMR
Thackray
Peter

deceased/décédé (July 2019)

Obit
6499
CMR
Thibault
Gilles

deceased / décédé

6379
CMR
Thompson
Jérôme(Jerry)

42 Slade Cres
Kanata, ON, K2K 2K9
613-599-9387

6417
CMR
Thompson
Barry
6694
RR
Tolton
Larry
11366 Bird Road
Richmond BC, V6X 1N8

6695
RR
Tomlin
Lorne
1875 Sandstone Dr.
Penticton BC, V2A8Y6
250 493-4122

6696
RR
Treleaven
Richard

deceased/décédé (Aug 2017)

6027
CMR
Tremblay
Gilles
99 rue Brideau
Beauport, QC, G1C 2N3
418 663-0404
6436
CMR
Tremblay
Joseph

égaré\lost

6493
CMR
Tremblay
Robert

égaré\lost

6452
CMR
Tretick
Gerry
29-6833 Meadows Dr.
Oliver BC, V0H 1T4
205 498-0445

Top of List - Haut de la liste
6576
RMC
Trusty
Wayne
6697
RR
Umrysh
Gary

deceased / décédé(2013)

Obit
6698
RR
Van Boeschoten
Gerrit

deceased / décédé(2005)

Obit
6577
RMC
Vanderkurr
George
812 Fairview Ave
Pickering, ON, L1W 1M8
(905) 839-4858

Bio
6722
CMR
Vernier
Denis

private\privé

6442
CMR
Verreault
Jules

égaré\lost

6492
CMR
Villeneuve
Richard

égaré\lost

6357
CMR
Wagner
Jean

27 Mullen Road




Chelsea, QC, J9B 1E6




819-827-6334



6444
CMR
Waigh
Ashley

deceased / décédé(2014)

Obit
6699
RR
Walker
George

deceased / décédé(2017)

Obit
6700
RR
Walker
Bob
deceased / décédé(Dec 2018)
Obit
6353
CMR
Walker
Peter

deceased / décédé(2017)

Obit
6354
CMR
Walker
Richard

deceased / décédé

Top of List - Haut de la liste
6578
RMC
Watson
Barry

deceased / décédé (Nov 2020)

Obit
6701
RR
Welsh
Bill
Vancouver Island, BC
6702
RR
Whatley
Bonard
6579
RMC
Whitfield
Bill
47B Centre St
Brockville ON, K6V 0C9
613 865-769

6343
CMR
Wilson
Ian
10 Bayport Pvt
Ottawa, ON, K1V 0Z3
613 521-2798

Bio
6703
RR
Wilson
Al
#42 20 Isherwood Ave
Cambridge, ON, N1R 8P9
519 267-4142

6345
CMR
Wilson
Georges
333 Blvd Mortagne
Boucherville QC, J4B 1B6
450 655-7737

6704
RR
Wilson
John
5790 Shawinigan Dr.
Chilliwack BC, V2R 0A8
604 858-3504

Top of List - Haut de la liste
6705
RR
Wilson
Matt
6373
CMR
Wright
Ken

égaré\lost

6706
RR
Wright
Dick
24 Okadoka St, Box 308
Kenosee Lake, SK, S0C 2S0
306 575-9555

6580
RMC
Wright
Roger
1916 Pike Place #12 PMB 697
Seattle, WA 98101;
360 540-1151

6581
RMC
Young
Dave
6118 Holly Tree Dr
Alexandria VA,

22310-2215 USA
703 960-8844

6707
RR
Young
Ed
71 Oak Haven Road
Oak Haven, NB, E3L 3S7
506-465-8818

6430
CMR
Young
Paul
2324 High House Rd,
Cary, NC, 27519-7527
919 387-1719

6708
RR
Young
Herb

deceased / décédé(1994)

6473
CMR
Zarins
Raymond
6709
RR
Zelmer
Lynn

Box 1414 Main Post Office
Rockhampton, Queensland, 4700
Australia
(07) 4936 3099


6391
CMR
Zirnhelt
John
4188 Beacon Lane
Mississauga, ON, L5C 3V9
905 897-3452

Top of List - Haut de la liste
Class of 1965 Biographies
Biographies des confrères de la classe de 1965

Please email some current info on yourself to the class Webmaster to be added to this page

S.V.P. faites parvenir un courriel aux comité de la classe donnant une brève auto-biographie



Linda and I spent 37 years with the CF retiring in 1997. That left me with many positives and the conviction that I had the support and assistance of several friends.Those years were marked with challenges, demanding emotional stress, and great satisfaction.I served in a generous mix of staff and line positions with the airforce,primarily in air transport ( a force majeure of the Trudeau defence policy).Our posting included Moose Jaws (2), Edmonton(2),Trenton (2), Ottawa (3), Toronto(2), Kingston, Sardinia, and Germany with a side tour in Egypt unaccompanied.

The constant in the process was my family.Linda took a vicarious interest in the decision process of the CF.As a function of my frequent absences flying with Air Transport, we rounded out our family with five children by 1974. My family was supportive in all these activities and prospered as a consequence of Linda's influence because I was absent for many significant events. Events such as my daughter, Kim's grad from U of A, Peter and Craig's glider and power wings presentations with Air Cadets, Craig's graduation from RMC and so on.I did attend some of the significant events, Kim and Greg's wedding in Edmonton , Peter's wings ceremony in Moose Jaw,and his winning the bombing award on the CF18 course in Cold Lake; Craig's graduation from the Air Weapons course as top student, David's grad in Aeronautical engineering, and Micheal's graduation from Carleton at the top of the Dean's list for Accounting. God knows how they succeeded but for that I am thankful.Between them they have given us 11 grandchildren geographically dispersed between Edmonton, Port Elgin, Ottawa, Colorado Springs, Montreal and UAE.

While five children (Kim, Peter, Craig, David and Mike) present many challenges, there were and are a number of rewards. For our last tour in Geilenkirken Germany, our youngest were in university. That should have allowed us significant travel opportunities, but the war in the Adriatic tended to have an overriding influence on my activity. Son David took up triathlon and while representing Canada in the Canary Islands, won a wife who is from Belgium. We did enjoy Europe and have been back several times.

I was presented with the option of retirement or participating actively in the downsizing of the air transport operations, and elected to take my leave of the CF in Edmonton (an Army Base!!). Given that the recession had taken hold, my initial plans vapourized. While Linda was back in Europe on a visit, I took a job. I informed her that the new position was in a great tourist area, several languages were spoken and the people were very welcoming, in La Ronge Sask.The position was a true educational experience to inform me on how others managed a successful civilian flying career. It was a busy year and while Saskatchewan was very generous to me, I returned to Edmonton to accept a position which involved a suitable balance of travel ( mostly to NWT and Yukon) and active engagement with the technological challenges of aviation which I had missed due to administration commitments. I keep current on the Beech C90 and 737.

I have maintained a constant commitment to volunteer positions and not-for-profit activities. Linda and I have enjoyed the opportunity to travel for visits with family and for several cruises. We are enjoying the years and if you are in Edmonton, you are welcome.


Top of Class List - Haut de la liste
Top of Bios - Haut des bios

After returning to Canada from Oxford in 1967, I spent 28 years in the Canadian Military Engineers. I retired from the Canadian Forces in 1995 but remained with the Department of National Defence as Assistant Deputy Minister, Infrastructure and Environment until 1998.

Now on a different tack, I am Commissioner of the Canadian Coast Guard within the Department of Fisheries and Oceans.

Wally, our three children, their spouses and our four grandchildren (all under six) continue to flourish. Between work, family, cycling and hockey life is a slice.


Top of Class List - Haut de la liste
Top of Bios - Haut des bios

I was having so much fun I stayed in the Army 24 years. I met my current wife (and only wife) in our fourth year and we have 2 girls, one an accountant with White Rose Nurseries in Markham and one an engineer with Sun Microsystems in California. We also have one grand daughter. We have lived in many places, our current abode being Newmarket north of Toronto.

While in the military, I saw lots of time in Germany and England and was fortunate to get a Masters in Electrical Engineering at the US Naval Post Graduate School in California. I got out of the military in 1985 and joined Spar Aerospace, the maker of the Shuttle CanadaArm. I have been with them ever since. Their name has changed to Macdonald Dettiwiler but they still do space robotics. I have been the Manager of Electrical Engineering for the last three years. Probably my fantastic education at RMC got me the job.


Top of Class List - Haut de la liste
Top of Bios - Haut des bios

After graduation, I spent four years with the regular navy including one posting as a watch-keeping Supply Officer on HMCS Columbia. Four more years with the naval reserves included one year as A/CO of HMCS Cataraqui in Kingston. I have my CD.

I'm in Kingston because of my appointment as Professor, School of Business, Queen's University. I've been here since 1974 when I completed my PhD at the University of Toronto. I teach marketing strategy and retail management to BCom students. I also teach research methodology to MSc and PhD candidates.

Wife Carynne is responsible for Kingston Literacy and daughter Caroline pursues her carpentry craft. Caroline earned a Queen's BA and an Algonquin College Diploma in heritage carpentry. Son Paul just graduated from U of T with a BMus in composition. He enjoys student life, however, and hopes to continue as a graduate student.

I fight a losing battle with girth even though I row on Collins Bay in the summer and speed skate with the Kingston Striders during the winter. I do enjoy my pint.


Top of Class List - Haut de la liste
Top of Bios - Haut des bios

Vil was born in Riga, Latvia on 15 June 1943, left with his family during the war in 1944 and lived in Sweden till 1948, then Ireland till the summer of 1949. Vil and his family finally arrived at Pier 21 in Halifax, N.S. on 9 Aug 1949 on the MS ACQUITANIA. They finally settled in Montreal, P.Q. where he grew to puberty. He and his family became Canadian Citizens in 1952.
Vil joined the Royal Canadian Navy in September 1960 and attended the College Militaire Royal de St. Jean from September 1960 till the summer of 1963. He received his commission as Sub-Lieutenant in May 1965, graduating from the Royal Military College of Canada with a Bachelor of Engineering degree in Electrical Engineering.
This was followed by the required training to qualify for operational watch-keeping duties at sea in HMCS QU'APPELLE and HMCS YUKON. Vil then attended the TENTH LONG WEAPONS COURSE in 1968, followed by Department Head and Weapons Officer duties in HMCS NIPIGON and HMCS KOOTENAY, from Feb 1969 to Mar 1973. During this period, whilst on watch, Vil controlled the operations of these ships at sea in numerous national and international exercises. In addition, during February 1972, Vil received his official Command Qualification to Command Canadian surface warships.
In 1974 he was promoted to LCDR and was selected to attend the U.S. Naval Postgraduate School, graduating Dec 1976 with a Master of Science in Engineering Acoustics. Vil then assumed the duties of Executive Officer in HMCS ASSINIBOINE until his posting to the Canadian Forces National Defence Headquarters in Feb 1979. Promoted to Commander in January 1980, Vil assumed the duties of Section Head, Surface Ship Weapon Systems and Sensors Requirements until June 1982, being responsible for defining their requirements and staffing their acquisition.
He was then selected to attend the U.S. Naval War College in Newport, Rhode Island, graduating in Jun 1983. This was a graduate level curriculum on policy, operations and management. The intent was not only to learn on global issues but also to establish personal networking with navies from the world. In Vil`s case it was 35 navies. He still stays in touch with many of his old classmates today.
Vil assumed command of HMCS FRASER from Dec 1983 until Aug 1985 and truly enjoyed being with a great ship`s company in various exercises at sea from the North Sea to the southern Caribbean.
This was followed by a posting to the position of Vice-Commandant of the Canadian Forces Fleet School in Halifax, Nova Scotia. In this capacity he administrated and directed operations of an organization of 600 staff and the average student population of 1400.
In August 1988, Vil joined the Canadian Patrol Frigate (CPF) Project as the Operational Requirements Manager (ORM) for six years. He provided the CPF project office a Command perspective and determined/clarified operational priorities during contractor negotiations. Due to his extensive Combat System experience and knowledge, his major activity became to be personally involved to ensure that the CPF Combat Systems (CS) were in fact developed in accordance with the formal/contracted requirements. In 1992 he also assumed the duties of Senior Trials Director (STD) of the CPF CS Trials Program - overseeing all of the warfighting weapon and sensor Trials Directors, and personally ensuring that the CS was in fact properly integrated and correctly controlled by the CPF Command and Control System (CCS).
Vil supervised the development of the major CS trials and their data collection plans; and directed those trial activities. He then led the PMO CPF technical deliberations to the solutions of trials arisings.
Vil also instituted and implemented the HALIFAX Class Weapon Certification program, which verified that each commissioned HALIFAX Class frigate and their Commissioning crew were trained and ready in all respects - prior to embarking and using live missiles and munitions for their trials program. He was given, by the Commander, Maritime Command, the exclusive Certification Authority for all CPFs/HALIFAX Class frigates - both those under the PMO CPF trials program and those that had become operational within Maritime Command.
In parallel, Vil initiated the development, monitored that development and then approved the initial HALIFAX Class Above Water CS Drill Procedures, which were used during the Trials program – and then were formally passed on to the Canadian Navy for operational use.
Leaving the CPF Project Office in 1994, Vil was posted to NDHQ as the Section Head in charge of Business Planning for DND's Department Information Services Organization (DISO) and was also in charge of staffing DND's Information Management Strategic Plan.
Vil retired from the RCN on 4 April 1995.
Two weeks later Vil joined Lockheed Martin Canada (then Unisys GSG) for his next 16 years of work that primarily focused on our Canadian Navy.
Vil was primarily employed as the Senior Advisor, Naval Combat Systems since joining Lockheed Martin Canada (LM Canada) in the Spring of 1995.
He was directly involved with DND/Canadian Navy engineers/operators to: plan for the future Combat Systems for the Canadian Navy; and lead the integration of the new Evolved SEASPARROW Missile (ESSM) into the HALIFAX Class CS.
Vil developed during1997 to 2000, for the Canadian Navy, a Blueprint/Functional Model that detailed the required Functions of a modern Canadian Naval CS, along with its CCS and Information Management System (IMS). It provided descriptions of the perceived functionalities of the required CS Functions, along with the required inputs and output of each of the Functions. The operational requirements that are supported by the proposed CS were provided as a Requirements List.
During 2000 to 2009, Vil primarily worked as the Senior System Engineer for the new advanced Vertical Launch Evolved SEASPARROW Missile (VLESSM) System integration into the HALIFAX Class frigates of the Canadian Navy. In that capacity he led the development of the Performance and Compatibility Requirements (P&CR) Document (Requirements Document) for the VLESSM System and the project's Master Test Plan.
· attended numerous national and international meetings with the DND Project Manager (PM) ESSM as the VLESSM System expert. He provided guidance to DND/Navy staff on HALIFAX Class CS related matters and provided overall VLESSM System insight to the LM Canada integration team.
· provided system engineering support to the DND PM ESSM with respect to the integration of the Mk 73 Mod 3 CWI Solid State Transmitter (SSTX) into the HFX Class CS. This included in leading the LM Canada team to develop the SSTX Trials Plan and Procedures that were executed for the acceptance of the SSTX into the Fleet.
· was very involved with Raytheon IDS engineers and the Canadian Navy/NDHQ engineers to plan the way ahead for the implementation and particularly the testing requirements of the Uplink capability (updating the ESSM in flight to the engaged target) for the ESSM fitted HFX Class frigates.
Vil retired from LM Canada 2 June 2011.
On a Personal Note
I met my bride, Faye, in Halifax and we were married in 1968. We were blessed with two children: Adrienne Lisa and Daniel Richard.
Adrienne married a treasure – Jason Vienneau – and they have been blessed with a wonderful little red-head daughter, Addison, who seems to know everything. Addison will be eight years old this fall. They live in Ottawa.
Dan married a sweetheart, Michelle Morrice, and they have been blessed with two sons: Nick and Dylan. Nick is eleven years old and Dylan is nine years old. Dan and Michelle seem to be living in their cars, driving the boys to rinks and soccer fields all over the Ottawa region. They also live in Ottawa.
Faye worked as a Registered Nurse for many years – when not taking the time off to properly raise our children. Her last ten years of employment was as a Medical Adjudicator for the Canadian Government – assessing the veracity of claims for government Medical Pensions.
Faye and I are both truly retired now. We downsized from our Ottawa home and in Dec 2013 have moved to a new condominium in Brockville, the Tall Ships Landing, which overlooks the St. Lawrence River and the 1000 Islands. Life goes on peacefully: we volunteer at stuff; we bike along the 1000 Island Parkway and yes, have an occasional brew from time to time.
We are both thankful to the Big Guy up there, for providing us the health to enjoy all of the above.
Life is great!!
Top of Class List - Haut de la liste
Top of Bios - Haut des bios

After grad, started my flying career as a Naval Aviator in Shearwater, NS where I met my wife, Sharon. Memorable postings included flying CC130s at Trenton, ON, five years in Flight Safety, '85-90, the last two as Chief Accident Investigator, and serving as EA/AdmPer. A career highlight was as CO 440 Search and Rescue Squadron, Edmonton, which brought us to the Prairies. Came to Winnipeg in '93 and here I remain after tours as WAdmO, WOpsO and A3 Task at 1 Canadian Air Division HQ.

Retired from the military in late '98 but stayed with DND where I am employed as a civilian instructor for the Aerospace Systems Course at the CF School of Aerospace Studies, teaching Aerodynamics, Stability and Control, Control Theory, Human Factors, and organizing the Military and Industrial Visit Program.

Wife Sharon died from cancer in '03. I have one daughter living and working in Ottawa, one married and teaching along with her husband in Wetaskiwin and one son and his wife working in Winnipeg.

Remarried in July 2009 to Terri Scott. Retired from DND in Jul 2010; remaining in Winnipeg. Active in the Knight's of Columbus (Grand Knight 2010-11) and still playing hockey in winter and ball in summer. Being retired, now have more opportunity to enjoy international travel.


Top of Class List - Haut de la liste
Top of Bios - Haut des bios

I was born in St. Catharines, Ontario, July 27th, 1942. My wife, Anne, a retired military Nursing Officer and Flight Nurse, and I live in Sidney, BC. I am the proud father of two sons, Jeff (and wife Angela) in Ottawa, and Paul who has two sons, Jordan and Tye, living in Brisbane, Australia.

My early education took place in St. Catharines ending with grade 13 at the Collegiate in 1961. During high school I was active in the Army Cadets from 1956 to 1961 and was a member of the rifle team shooting under DCRA rules. In 1960 I did summer training with the Lincoln and Welland Regiment. After graduation from Grade 13 I attended RMC from 1961 to 1963.

After leaving RMC in 1963 I was posted to the RCASC School in Camp Borden and was the Physical Education Officer before finishing my officer training with the OCP programme. I was then posted to the Experimental Brigade Service Battalion in Camp Gagetown, NB where I took my Lt. to Capt exams. Subsequently I was posted to 4 Transport Company in Montreal.

I left the Service in 1966 and enrolled at Queen's University in Kingston and while there belonged to the Prince of Wales's Own Regiment from 1967 to 1971. My original plan was to become a high school physical education teacher, but in order to do so I had to take biology., and was smitten. As a result my BA in 1967 led to a MSc in biology in 1969, and a PhD in parasitology. Half way through the latter I was encouraged to go into Medicine by the Medical Officer of the PWOR, Dr. Dawson Einarson, who was also the Admission's Officer of the Queen's Medical School. Due to overlapping courses between my graduate studies and medicine I was admitted to second year medicine in 1971 and applied for MOTP and was accepted. I obtained a MD in 1974. (During my medical studies I managed to finish my PhD in 1972. The challenge of juggling graduate studies, medical school and being a father proved to be one of the busiest, yet most enjoyable and rewarding times of my life). I finished my initial medical training with an Internship at KGH and the Hotel Dieu in 1974-74

After finishing a straight surgical internship in 1975 I was posted to CFB Cold Lake as a MO. While there I did Flight Surgeon training at DCIEM in Downsview. While at Cold Lake I completed my Private Pilot's Licence. After Cold Lake I was posted to the Directorate of Preventive Medicine in Ottawa as the Co-ordinating Officer of the Life Quality Improvement Programme. While there I took the governmental French training and was certified bilingual. After DPM I was posted as the Base Medical Officer to CFB Comox. After 2 years in Comox I was selected for specialty training in Public Health and Occupational Medicine at UBC, graduating with a MSc in Health Administration and, after exams, qualifying for Fellowship in the Royal College of Physicians of Canada. Following that I was posted for a second tour in DPM as Staff Officer responsible for the CF Drug and Alcohol Programme. I attended summer school at Rutger's University and received a certificate in Addictions. My final posting was to NDMC as the Staff Physician and Director of both the Emergency Room and Outpatients' Departments.

After retirement I applied for, and accepted a position as a Medical Health Officer with the Vancouver Health Department. At that time I enrolled in the naval reserve serving as a MO with HMCS Discovery in Vancouver. While with the City, the Workers' Compensation Board (now, Work Safe BC) recruited me as the Director of the Rehabilitation Centre at WCB headquarters in Richmond. I served as the Director for two years and took an opening as a Medical Advisor at the branch office in Victoria where Anne and I wished to retire. We bought a house in North Saanich and eventually ended up in Sidney where we still live. We are both happily retired since the turn of the century.

My pastimes include target shooting with the North Saanich Rod and Gun Club, collecting militaria, keeping abreast of local, national and international politics, and staying as fit and healthy as possible. I am a Life Member of the BC Aviation Museum and the RMC Club. My wife and I are Rotarians and are very active in other charitable causes.


Top of Class List - Haut de la liste
Top of Bios - Haut des bios

I left the military in 1968 after serving three years in the frozen north of Alberta at Cold Lake weapons test range. (Fortunately our country wasn't attacked during that time!) I next took a job with "ednomton telephones in Edmonton (still the frozen north) becoming President in 1985. After they realized what they had done, I was quickly shipped off to Winnipeg (still the frozen north) to become CEO of MTS, the Manitoba Telephone System.

I left MTS in 1990 to take a position with Northern Telecom, now Nortel Networks, back in Edmonton (still the frozen north) as Vice President for Canada West selling equipment to some of the very companies I ran so they could beat up on each other in the new competitive telecom environment.

Today, Susan and I have escaped the frozen north and I am President of Nortel Networks for Asia South Pacific with homes in both Sydney, Australia and Singapore.


Top of Class List - Haut de la liste
Top of Bios - Haut des bios
Alex Bovey - Biography

I really enjoyed CMR but, unfortunately, let a couple of academic subjects force me back to civy street before I could "See the World"!

I had been looking forward to following in the footsteps of my father who was an NO and of my grandfather who had been Commandant of the RMC. I would not have enjoyed the 'Jolly Green'. I am still very proud to been Ex-Cadet.

I joined the Bank of Montreal in Montreal and worked for them in the Toronto area for several years. From there I was hired to open an industrial finance company office in Vancouver. When they folded, I elected to stay in 'God's country' and have been here ever since. For many years, I was in all aspects of the car dealership business. From that I evolved with my love of computers and their capabilities to the IT sector where I have my own company that provides consulting here and abroad.

Since 1972, I have been involved in politics at all levels and for a while in the late eighties and early 90's, I was an assistant to a federal minister. Locally, I was the Campaign Manager for a previous Mayor for 16 years. Currently, I have been President of the group representing the majority of city council (Richmond NPA) since 1995.

While I like my tech toys, my main love is sailing. I have a 37' ketch, Sea Swallow, which provides my greatest relaxation, especially in the spectacular cruising waters that we have here.

In 1966 I married Angela, who hails from Worcestershire, at the Cathedral in Kingston. We have two daughters. One, an Engineer with IBM, is married to a Dutchman and is also living nearby. The other is at UVic in Victoria studying geography and anthropology.


Top of Class List - Haut de la liste
Top of Bios - Haut des bios

Immediately after graduation I joined HMCS GATINEAU in Halifax and then headed to the UK for submarine training. Following intensive training with the Royal Navy and with apparent logic I was sent to Esquimalt to serve in Canada's US-built submarine, HMCS GRILSE. It soon became apparent to that outstanding band of professionals in the Canadian submarine service that I was not of the "right stuff" and I was tactfully sent off to do logistcs training in CFB Borden. At the time it was a devastating disappointment that turned out to be the turning point in my naval career.

Following training I returned to Esquimalt as Supply Officer of HMCS QU'APPELLE, followed two years later by an exchange posting to the USN Supply Centre in Oakland, CA. Now firmly deskbound, a series of interesting an non-naval postings followed including ammunition and Leopard tank parts procurement; a study on Other Ranks trades that introduced significant career changes that continue to exist today; a tour at NATO Headquarters; and, finally a posting as the first non-army Director of Logistics Operations.

I retired as a Captain (N) in 1987 and went on to spend 12 years with Emergency Preparedness Canada as a Director responsible for national and international emergency planning. A very interesting time with some great people - lots of good ideas but not enough resources to make an impact. A far cry from the huge Department that replaced EPC - no ideas and tons of resources.

On that bitter note I moved back to the DND Mother House in 1999 as Director General Safety where I remained until 30 Sep 08 when I officially retired from public life.

All that of course is fluff compared to my real achievements which have been to stay married to Janet all this time and to raise two great kids - Wendy, a teacher in Mission, BC and Stephen, currently a Director Parks Canada. Between them, they have so far produced three beautiful grandchildren.

In retirement I spend three days a week giving tours at the Diefenbunker Cold War Museum and another day at the War Museum helping out with the Friends of the Canadian War Museum's used book room. Some time is also spent putting together the periodic class newsletter that has allowed me to re-connect with the class. The rest of the time has been spent on a number of interesting cruises; quality time with the grandkids; and, after having both knees replaced, getting back on to the golf course.


Top of Class List - Haut de la liste
Top of Bios - Haut des bios
George Brown - Biography (2005)

After graduation, I spent a few (20 some) years in the Navy, but spent very little of that time in ships. I worked in technical and staff jobs in various Navy towns like Halifax and Victoria, and also spent some time in other non-Navy places like El Paso where I attended a System Engineering course given by the US Army. I went back to RMC in 1973 for an M.Eng degree in Electrical Engineering (I think they were hard up for students that year). After that, I spent my remaining time in various jobs at NDHQ, and attended the RN Staff College at Greenwich, England.

I left the Navy (by now the CF) in 82, but continued to work as a civilian engineer in the Maritime Engineering Division at NDHQ until 98. At that time I left Canada to move to Brussels where I took up my present job as a Project Manager for a NATO project called FORACS (it's a mouth-numbing acronym dealing with ship's test ranges). When I left for Brussels, my family remained in Ottawa and unfortunately my wife, Marnie, was tragically killed in a traffic accident later that year.

Later, I met Beatrice Cardon from Flanders and we were married in 2002. We live in the Brussels area. My 2 children and 3 grandchildren live in the Ottawa area. My son Michael is a Chartered Accountant, living in Kanata with his wife and 2 daughters. My daughter Alison is a Pharmacist, and lives in Orleans with her husband and 1 son (with 1 more on the way :). We visit as often as we can.

I regret that I could not get to the big 40th reunion, but look forward to the 50th (in only 6 years). By then I should be retired, I hope!


Top of Class List - Haut de la liste
Top of Bios - Haut des bios
Ernie Cable - Biography (Aug 2000)

After graduation from RMC I trained as a navigator and flew operationally on the Argus maritime patrol aircraft with 404 and 449 Squadrons in Greenwood NS. Following the year long Aerospace Systems Course in Winnipeg I served a three year exchange posting at the Naval Air Development Center in Warminster PA. where I was involved with the design and flight testing of a new computer system for the U.S. Navy's P-3C Orion aircraft. After return to Canada and Staff College I was able to put my U.S.Navy experience to good use in the Ottawa Program Management Office for the Air Force's new Aurora maritime patrol aircraft. Then back to Greenwood NS as the C.O. of 405, the first operational Aurora squadron, followed by a tour as the Base Operations Officer. From this point in my career I was confined to flying a mahogany bomber as Deputy Chiefs of Staff for Personnel and Operations in Trenton ON and Halifax NS respectively. My last posting was as Deputy Commander Maritime Air Group also in Halifax where I retired from the Air Force in 1995.
Carol and I built our retirement home in East Lawrencetown NS (30 minutes from downtown Halifax) on a two acre lot overlooking the ocean. Our two daughters Kim and Treena graduated from Queens and Dalhousie respectively and along with their spouses are doing well in their careers. I currently serve on the Board of Directors for the Shearwater Aviation Museum and double as the museum's historian. As a sometime free lance writer I have had numerous articles published on aviation and defence issues.


Top of Class List - Haut de la liste
Top of Bios - Haut des bios
Roger Chiasson - Biography

Attended pre-fleet courses prior to going to sea in '66; acquired destroyer driver's licence (Bridge Watchkeeping Ticket) and then transferred to another ship, where I acquired the Engineering equivalent. I have remained a steam plumber ever since, having served as Engineering Officer of 2 ships. Attended Staff College, and for my sins taught at Staff School, followed by 2 years as nursemaid for fledgeling MAREs under training. The rest of my 38 years and 1 week in uniform (only surpassed by Bill Leach?) was spent in ship repair and construction-related jobs, in commercial shipyards, NDHQ, and as CO of the East Coast Dockyard, where I acquired religion and led a TQM/culture-change initiative. Then, the icing on the cake (other than a
year basking on the National Defence College Course) (after a mind-numbing year trying to learn the language) was 3 years in Tokyo as the CF Attaché. If there is water in the ocean, we sort of enjoyed that posting!!!

My plan to work part time in TQM making lots of money failed, and I am now working full-time for a small consulting company trying to build up a small nestegg to supplement the chelsea pension. As living proof that I have not grown up yet, I tried to cycle across Canada last summer (only completed about 60%), and I bought a red Miata.

Bonnie, a graduate nutritionist, and I are in our 34th year. Son Craig is here in Ottawa, married to the perfect daughter-in-law, working on building up his flying hours and trying to find a flying job, while (single) daughter Jennifer is a library assistant for a law firm in Halifax.

Reunion wa, tanoshiminishimasu!! (Japanese for we are looking forward to the reunion)


Top of Class List - Haut de la liste
Top of Bios - Haut des bios
Patrick Colbert - Biography (2015)

Born Camrose,Alberta. Army brat. Lived across Canada to Quebec city and back. Roads 1961-62. After RR attended UBC and SFU; BA English SFU. MA English SFU. TA SFU, Lecturer English UBC. Moved to Vernon, BC. Become College Professor and University College Professor, English. Okanagan University College. Admin. Associate Dean, Acting Dean of Arts at OUC.. Concurrently spent 3 terms, 9 yrs as Alderman, Coldstream. Retire from OUC1997. During 9 winter seasons take sailboat from San Pedro California through Mexico, Guatemala, Costa Rica, Panama. San Andres, Columbia, Guanaja, Roatan, Honduras, Belize, and the Caribbean side of Guatemala. Haul boat back to BC in 2006. Move from Vernon to Port Moody in 2002. Sailboat is in the Gulf Is. Hobbies include sailing, hiking, and travelling. Married to Glenna, RN, since 1967. Two Children, Darren and Shawna, and two grandchildren. So far decent health.


Top of Class List - Haut de la liste
Top of Bios - Haut des bios
Terry Colfer - Biography (2000)

The military career ended in 1969 after some exciting times in the Army which included jumping out of 'perfectly serviceable' aircraft, a year tour in the Gaza Strip cut a little short by the Six Day War and an assignment with an armoured regiment.

Immediately afterwards, joined the Foreign Service. We have had postings in Europe, Australia, the USA, and the Middle East. From '96 to '99 I was Ambassador in Kuwait and Qatar. For doing such an exceptional job in The Gulf I was rewarded with the same position but in The Islamic Republic of Iran effective last summer. Lynn and I now reside (temporarily!) in Tehran.

We have three grown sons. David lives and works in Toronto. Chris and Derek do the same in the UK. We also have two daughters-in -law, Kelsey(American) and Rochelle(Australian) ... as well as a brand new grandson; Thomas, who, amongst other things, is a Brit.

All things being equal (but they often ain't), I plan to be in Kingston for the big Three-Five Celebration this fall. Look forward to seeing y'all at that time. Cheers to us!!


Top of Class List - Haut de la liste
Top of Bios - Haut des bios
Gerry Davies - Biography (2009) (from E-Veritas)

I am currently living in Sault Ste. Marie, Ontario in a house that Shirley and I bought in 1972. We have two kids, Michael and Victoria, both who work for the Algoma District school board, and two grandchildren, Isaiah and Elizabeth.

After graduation in 1965 I married Shirley, a KGH nurse, and spent the next three and a half years in Kingston. During that time a had three positions: Commanding Officer 207 Workshop RCEME, maintenance officer for the Signals Regiment, and lecturer in the Physics Department at RMC while I completed my graduate work in Electrical Engineering. Following graduation I spend a year in Petawawa as part of the Service Battalion. During my time at RMC I realized that I enjoyed teaching, and in the summer of 1970 I left the military to go to work at the Sault Ste. Marie campus of Cambrian College, which later became Sault College. I stayed at Sault College from 1970 until 1996 when I retired. During that time I had a number of enjoyable positions. I was part of the Electrical/Electronics department and designed and became coordinator of the Computer Engineering program. I also spent three years as Executive Director of Information Technology at the college. During that time I also coached the Sault Y Dolphins swim team until two years ago, and taught swimming and lifesaving at the Y. I played soccer in the local men's league until I was about 45 and then coached for a number of years before I became worn out.

While I was employed at Sault college I taught as a sessional faculty member at Algoma University College, which was an affiliate campus of Laurentian University. I began my teaching there in 1974, and in 1999 I was hired as a full time faculty member in the Computer Science Department, where I am presently still serving. During my time at Algoma, I spent three years in Senior Management as Director of Computing Services before returning to the classroom. I also coached the men's indoor soccer team and the women's indoor team for a year.

Shirley has retired from her nursing position at one of the Tendercare Nursing homes, but I will continue to teach as long as I continue to have fun. So far that hasn't happened. I play golf in the Ontario Lottery Corporation League in the summer, and in the pool league in the winter at the local pool hall.


Top of Class List - Haut de la liste
Top of Bios - Haut des bios
Tom Drolet - Biography (2009) (from E-Veritas)

Tom is the President and CEO of Western Geo Power Corp and its geothermal project through Western Geopower Inc. This allows him to continue his work in helping well positioned Canadian Energy companies become significant International developers and operators of Renewable Energy projects.

He is very active in developing the necessary Electrical Utility relationships and to helping to extend the companies reach into other International arenas. He lives in Granite Falls, North Carolina, USA.

Tom Drolet spent 26 years with Ontario Hydro in various engineering, research and operations functions. He formed Canada's research and development program into Fusion engineering and technology (CFFTP) in 1982 and then moved into International commercial work with Ontario Hydro International, a spin-off unit of the world's fourth largest electrical utility, where he was named President and CEO in 1993. His duties included all aspects of marketing, project management, and operations with electricalutilities in over 40 countries worldwide. He then joined DTE Energy Technologies in May 2000. As Vice President, International Business, he was responsible for developing international markets, partners and sales for DTE Energy Technologies' extensive distributed generation product portfolio.

Prior to joining DTE Energy Technologies, Mr. Drolet was Managing Director of American Electric Power Canada, and President of Canadian Energy Opportunities, Inc. where he was involved in mergers, acquisitions and other consulting activities in the Canadian and US power sectors.

Tom has a Bachelor's degree in Chemical Engineering from the Royal Military College, a Masters of Science degree in Chemical Engineering and a DIC from Imperial College, University of London, England. He also obtained a certificate from the University of Western Ontario (late 80's) in International Business. He is considering retirement from full time work in the next year to become a consultant in energy and, in particular, his passion for nuclear energy.


Top of Class List - Haut de la liste
Top of Bios - Haut des bios
Gord Forbes (Navy) - Biography (2009)

After graduation, I went to Halifax for a short training course before going to sea. There I met my wife, Denee, and we got engaged after a month. Having promised her I would remain in Halifax, I promptly got posted to HMCS Saskatchewan in Esquimalt. We got married in Victoria and after two years went back to Halifax. After further training, I was posted to HMCS Kootenay. Six months later, Kootenay suffered an explosion and fire in the engine room killing six shipmates. Further postings included Fleet School Halifax, NDHQ, more sea time and a two year stint with the USN in Newport, Rhode Island and Charleston, SouthCarolina.

I left the Navy in 1988 and went to work in the defence industry, first as an engineer and later in Project Management. I started my own one man project management consulting company in 2001 where I did such things as teach the Air Force how to buy helicopters (MHP Project) and conduct evaluations of DND capital projects. I became a Project Management Professional (PMP) in 2003. I was enticed back to industry in 2005 to become the project manager of an in-service support project for the Navy, I retired in Ottawa in 2008, but continued to do a little part-time consulting. I am now in the process of writing a book about the fire in HMCS Kootenay.

Denee and I have now been married 43 years and have three children scattered around the country. My daughter, with two children of her own plus a step daughter and foster daughter, lives in Lac La Biche, Alberta where she is an outreach counselor at a Metis school. My older son, with two teenage children, is a carpenter and contractor in Victoria, B.C.. My youngest son now lives in Peterborough, Ontario with his wife and 3 year old daughter. He is a budding writer, music promoter and jazz aficionado.


Top of Class List - Haut de la liste
Top of Bios - Haut des bios
Fraser Holman - Biography (update Jun 2015)

After a full career in the air force, Sandy and I have resettled in Toronto. Major tours included three times in Germany, RMC staff, Canadian Forces College Toronto, and Wing Commander at Bagotville, Quebec. We finished up in Colorado Springs, Colorado (great skiing country!) where I was the director of operations for NORAD.

Since retirement I have been working at the Canadian Forces College (Staff College) for 13 years, as a mentor/facilitator for the new senior courses at the Colonel/1-star level. Now that work has come to a close, and I am fully retired and will travel more.However I do retain a connection to the CF College in Toronto as their Honorary Colonel, and as Chair of their CFC Foundation.

We have two married sons, one a lawyer in the air force, and the other working in the biotech field, as well as grand-daughters and 2 grandsons.


Top of Class List - Haut de la liste
Top of Bios - Haut des bios
Marc Jette - Biography (May 2000)

After leaving the Navy in '69 I joined the then budding IT world by becoming a Systems Analyst with Control Data (CDC). Left them in '86 as their VP Eastern Region to work with smaller companies

Since then held VP Mktg and Sales positions with a number of smaller high tech companies such as Eicon Technologies etc. In '93 started my own consulting firm MarKeTek doing for clients what I had done for employers.


Expecting to phase out in 2001 to play more golf, enjoy a boat, play with the kids(2) and grand kids(2), and spend more time in our condo in Florida.


Still married to Louise whom I'd met in 1960 while at CMR. We're both looking forward to having more time together for travelling and golf.


Top of Class List - Haut de la liste
Top of Bios - Haut des bios
Rick Johnson - Biography (Feb 2013)

After graduation from RMC I completed nav training in Winnipeg and was then posted to 436 Sqn in Ottawa, where I spent four and a half years travelling the world in the cockpit of a C130. That was followed by a stint at ATGHQ in Trenton, and a year at the Aerospace Systems Course (another bitterly cold winter in Winnipeg), after which I was posted back to Ottawa, this time to the Directorate of Air Requirements.

After 3 years in pergutory I returned to 436 Squadron (now in Trenton) for a refresher tour before going to the Herc OTU as a flight planning instructor. I was promoted out of that job to be Base Air Ops Officer in Trenton, and then took early retirment once I had passed to 20 year mark. I had become involved in book publishing associated with my hobby of scale modelling, and spent the next 5 years publishing squadron histories and running a mail order book business. That wasn't exactly lucrative, and I was eventually obliged to look for another means of living.

Through a lucky coincidence, I discovered Navtech, a computer flight planning software company in Waterloo...perhaps the ONLY job in all of Canada that had any need for my talents as navigator, teacher, publisher, and computer programmer.

Despite the fact that I was only guaranteed 3 months employment, to begin with, I was with Navtech for almost 20 years, writing user manuals, designing and testing programs, and traveling far and wide to do sales demos to airlines.

My wife, Gail, opened a consignment craft shop (A Gift to Remember)in St. Jacobs (about 5 km north of Waterloo), for which I created and ran a website. After 13 years she sold the business and we retired simultaneously. We bought a sailboat and a 5th wheel and moved to a new 55+ community at the back of a campground in Grand Bend so we could spend our winters traveling in the sunny south. One winter in Yuma, Arizona, the sunniest place in North America, was enough to convince us to purchase a home in an RV resort there in 2007, and we've been alternating between 6-month stints in Yuma and Grand Bend ever since.

Always a model-plane enthusiast, I took up radio control flying, and just recently have gone to flying a DJI Mavic drone which is amazing.


Top of Class List - Haut de la liste
Top of Bios - Haut des bios

Married Jean Watt (who I met as a recruit at Royal Roads) right after graduation. Three kids and seven grandchildren and 48 years later we went our separate ways. Married Barbara Forsyth a lovely girl from the Yukon in 2014. We now live happily in semi-retirement in Victoria. Served in the PPCLI and Canadian Airborne Regiment. Commanded 2 AB CDO 1979-80 and 1PPCLI 1983-85. Served in Germany, Cyprus and Australia. Graduate studies in public administration (MPA) completed in 1978. Retired 1987 as a Colonel to join the BC public service. Served as Assistant Deputy Minister, Superintendent of Motor Vehicles, CEO of the Pacific National Exhibition and in a moment of weakness, Vice President of the Saskatchewan Worker's Compensation Board. Then completed my full time working career running my own consulting business for about 10 years travelling widely across Canada and the US and off shore to China and Brunei. Currently completing my PhD (History) program at University of Victoria as a way to keep the brain active. I expect to be formally dubbed Dr. before turning 77 on Sep 3 2019. I will still be teaching the occasional course as a sessional lecturer at UVic.


Top of Class List - Haut de la liste
Top of Bios - Haut des bios
Terry McGinty - Biography(2014)

After leaving Royal Roads in 1962, I finished my degree (B Comm) in Montreal in 1965 and later got my MBA from York University. I rejoined the army in '65 (Royal Canadian Ordnance Corps / Log Branch, retiring as a major in 1997. Been out here on the "left" coast since. One thing I got involved with for many years was working on the military section of the museum at Royal Roads.


Top of Class List - Haut de la liste
Top of Bios - Haut des bios
Waine McQuinn - Biography(2018)

After grad, spent three and a half years with 3RCHA in Winnipeg fighting floods, commanding an avalanche control team at Rogers Pass in BC, participating in the organization of the 1967 Pan American games and a tour of duty in Cyprus.

After leaving the service in 68 and getting an MBA from McMaster, I joined the trade side of Canada's diplomatic service. Postings included Nairobi, Kenya, where I met my Canadian wife, Hamburg, Germany, Port of Spain, Trinidad and Tobago, and Minneapolis, USA. Home assignments saw me heavily involved with computers and software systems at Foreign Affairs and the design and construction of embassies.

Retired in 1998. Have done some international trade consulting and also kept a lookout for new golf course developments on behalf of the Azinger Golf Group.

We have three sons. Brian, the oldest has worked for many years in the field of international conflict resolution with well established organizations like CIDA, the Jimmy Carter Center and the UNDP in NYC. In 2014 he completed his PhD at Oxford and is now working in Geneva with the International Committee of the Red Cross as an advisor on non-state armed groups. He is married with our only grandson. Our middle son David is a PEng and works as a design engineer with Allen Vanguard(anti-IED) in Ottawa and whose wife Sally in addition to working at Revenue Canada, has produced our three lovely granddaughters. Our 6ft 3in baby Chris has his MSc in chemistry from McGill and a BEd from UofT, but was unable to find an 'acceptable' job so is happy to be working very successfully in his 'true' field as an on-line video game designer. After seven years at a successful design studio in Toronto, he has ventured out on his own and will be shortly publishing his first on-line video game.

In 2004 we downsized to a condo bungalow in Amberwood Village on the western edge of Ottawa and are now enjoying the freedom of easily closing the front door and traveling extensively, especially hiking destinations in Europe. We spend 3-4 months a year in Sarasota, Florida.


Top of Class List - Haut de la liste
Top of Bios - Haut des bios
Gerry Mueller - Biography (2014)

I entered RMC in '61. Shortly thereafter I was diagnosed with a medical problem that has reappeared in minor ways ever since. However, in 1961 my condition was considered incurable, hence made me ineligible for active service. After a few shuttles back and forth between the College and CFB Kingston Hospital, for a few days each time of observation and unpleasant probing, I found myself at the end of November '61 back at 6 PD in Toronto, being processed for a medical discharge.

At that time University of Waterloo engineering admitted a 1st year class into the coop program in January, and that's where I went, in Chemical Engineering. During my 1st term, I connected with the Company of the Highland Light Infantry (now the Highland Fusiliers) that had its armory in a Kitchener office building, but very quickly went on my 1st coop work term in Brockville, where I similarly connected with the Brockville Rifles. Before much came of that, other than getting to know people, I was back in Waterloo for the Summer, then back in Brockville for the Fall. Much to my surprise, given my peripatetic connection, I was commissioned 2nd Lt. in the Brockville Rifles, but then my next work term took me to Hamilton, and the military and I came to the understanding that even the militia couldn't cope with an officer that constantly moved about the country and would need to transfer regiments frequently. So I went on Supplementary Reserve for a few years, until I went off to England for three years, and that ended my non-distinguished military career!

I graduated from Waterloo in '66, and went to England and the University of Manchester on an Athlone Fellowship. On the ship over I reconnected with John Coderre (RMC 1962) who was heading to Birmingham for management studies on an Athlone. John's family and my family stayed in touch while in England, visiting back and forth and looking after each others' kids while one family travelled, and I stayed with John and his wife Pat in Montreal for a few weeks while settling my own family there.

After completing an M.Sc. (1967) and Ph.D. (1969) at the University of Manchester , I returned to Canada and took up a position in the Mechanical Engineering Department of (then) Sir George Williams University. Those were the days of great unrest in Quebec, and my feelings that I did not want to raise a family there were confirmed one October day when I saw the picture of James Cross on the front page of my newspaper, having just served with Cross on an Athlone selection committee, and been to a cocktail party for departing Athlone Fellows with him two nights before. So, when the opportunity arose to move back to the Chemical Engineering Department at Waterloo, I very quickly took it.

I was on the faculty at Waterloo from 1971 to 1988, serving also in various administrative positions. During the '80s my interests and future directions took a drastic shift, and while continuing to teach, administer and do research at Waterloo, I also managed to fit in 3 years of interning in pastoral psychotherapy, and eventually completed a Master of Divinity degree at Laurier (and Trinity College at U of T). In May '88 I was ordained Deacon, and in November '88 Priest in the Anglican Church of Canada. Over the next years I was a parish priest in Cambridge ('88 - '91), Mississauga ('91 - '96) and Scarborough ('97 - 2001). In the Fall of 2001 I returned to University of Waterloo, to Renison University College, the affiliated Anglican college, as Chaplain and Lecturer in Religious Studies. Five years later I retired. But, unlike most organizations, the Church doesn't just let you go, it just stops paying you, and so I now serve as Honorary Assistant Priest in a Kitchener parish, and preach and preside at Mass regularly, as well as filling in during holidays and absences of the Rector.

I was married to my present wife, June Longworth, in 2003. June retired from 38 years of service with Air Canada a couple of years before I retired, and we have traveled extensively in the years since. When she married me, June, who'd been single until then, acquired 3 grand-children (now 4) and we enjoy being granpa and granma to 2 young adults (my son married a widow with teenagers) and 8 and 10 year old girls.

None of this has gone as I expected it to when I showed up in Kingston in 1961, but as John Lennon said, life is what happens while you make other plans. And most of it has been good.


Top of Class List - Haut de la liste
Top of Bios - Haut des bios
Alain Pellerin - Biography (Nov 2018)

Colonel (Ret'd) Alain Pellerin is a former Senior Executive in the Canadian Armed Forces with an impressive 36-year military career. He has extensive experience in public policy, diplomacy, and problem solving, not only in Canada but also in numerous European countries.

His career with the Department of National Defence included his appointment with 22ieme Regiment and the Royal Welch Fusiliers (UK), and Command and Staff Appointments in Canada, the UK, Germany, Belgium and Italy. He also served as a Faculty Advisor-Facilitator at the Canadian Forces Staff School, Policy Advisor Peacekeeping at the Directorate of International Policy, Senior Staff Officer Canadian Military Representative to NATO in Brussels, and Director of Nuclear and Arms Control Policy.

An excellent bilingual communicator and writer with a proven track record as a mediator. In 1993, he became Chief of Staff at the NATO Defense College and retired in 1996. Following his Military career, he was appointed Executive Director for the Conference of Defence Associations (CDA) and Conference of Defence Institute (CDAI) in 1998, where he remained until his retirement in 2014. He currently serves as an ambassador for the Never Forgotten National Memorial Foundation. In 2015 he was appointed to the Board of Governors of the Royal Military College St-Jean.

He earned an MA, Summa Cum Laude in International Relations at Boston University; BA, Honours in Economics/Political Science, at the Royal Military College of Canada; a Diploma in Political/Economic/Social/Military Aspects of Collective Security and Defense, at the NATO Defense College; and Executive-level Leadership and Conflict Management one year Course at the Canadian Forces Command and Staff College.

Colonel (Ret'd) Pellerin was appointed Officer to the Order of Military Merit (O.M.M.) in February 1995. In 2010, he was awarded the Brigadier-General George G. Bell Strategic Leadership Shield Award for Strategic Excellence by the Canadian International Council, in recognition of his exceptional contributions to promoting research in and public awareness of Canada's defence and security interests, and his dedication to this cause through his outstanding leadership and management of the Conference of Defence associations and its Institute. He was invested into the Order of St. George in 2014.


Top of Class List - Haut de la liste
Top of Bios - Haut des bios
Doug Ross - Biography (Mar 2010)

Thirty –four years after entering the zoo, I retired from the CF – a denizen of Ottawa, as are most Air Force communicators. I formed a small consulting business in 1995 to invade the same spaces that I haunted when in uniform – but now in the business development vein. After a few years of this, the calls of the cottage on Bobs Lake (near Perth), Mexico and the golf course were strong enough to cause me to drop tools permanently. So now I just play tennis, golf and pickelball (what? – google it – a great newish game for geezers) and entertain six grandkids.

We moved to the left coast in 2005 into the wonderful Okanagan Valley- vineyards and golf courses and sunshine and mountains – and little rain. Tough though when most of the grandkids are in the East. I have recently turned the page and am on a second wife – Mary, a prairie girl who already has a pretty good handle on me. Lots of volunteer work with the church, golf course, community politics etc makes for interesting and lively times.

Looking forward to seeing all you old guys at Reunion and initiation into the .Old Brigade (already?).


Top of Class List - Haut de la liste
Top of Bios - Haut des bios
Hugh J.M. Spence - Biography (Oct 2018)

It didn't take me long after graduation to realize I didn't really want to be a sub-hunting ship-driver or an Admiral, so I wound up in the DND public information business in Centennial year, teaching people how to spell Tattoo and where to buy tickets for the 1967 version. Never wore the jolly green jumper, but reached the exalted rank of Lt(N), though I always preferred the more senior-sounding "Capt(S)". I jumped the whole ship in 1970 to do PR and admin' work for an Ontario community college based in Kingston.

Back to Ottawa in 1975 for a brief stint with Transport Canada public affairs, and then a "permanent" job starting in 1976 as head of public information for the federal Atomic Energy Control Board, from which I retired in1998 with only fifteen Ghurkha spear wounds and a torn Greenpeace banner. I subsequently operated a home business for five years, providing writing and editing services on contract, "a scribe for a bribe". Now, apart from enjoying a summer cottage and spending the worst winter months in Florida, I don't do a lot except plunge through a weekly aquafit session and volunteer once a week at the Canadian War Museum as an Interpreter (aka washroom and exit location expert.)

My three kids (from my first marriage) are doing very well, the two boys in private industry senior management, and their younger sister a veterinarian with her own thriving practice. I remarried in 1997, and my retired teacher "afterwife" Chris and I share a love of music, though I've given up my hobby of men's 4-part a capella harmony, including an all ex-cadet quartet called the Fallen Arches, and another, the Capital Lettermen, which starred in three different week-long runs of the Broadway show Music Man. I'm now well into official geezerhood, with two grandsons, three granddaughters, a monthly OAS cheque, and two heart stents.


Top of Class List - Haut de la liste
Top of Bios - Haut des bios
George Vanderkuur - Biography (Jan 2004)

George has taught science and mathematics in elementary and secondary classrooms. In addition to his work in the classroom he was Headmaster of Holy Trinity School and Science and Mathematics Curriculum Consultant for the Toronto District School Board. Beyond the school walls his career in science education included program and exhibit development at the Ontario Science Centre where he held the positions of Education officer, Chief Scientist and Associate Director. He was also Administrator of Evaluation with the Premier's Council Technology Fund.

Well known for innovations in hands-on learning, George has been active as a curriculum developer, text book writer and teacher educator nationally and internationally. He was education consultant for 60 children's television programs for Disney and Nelvana and was an invited speaker at the United Nations Conference on Tourism and the environment. George enjoys sailing and cycling with friends and family.


Top of Class List - Haut de la liste
Top of Bios - Haut des bios
Ian E. Wilson - Biography (Canadian Encyclopedia)

Ian E. Wilson, archivist, Librarian and Archivist of Canada from 2004 to 2009 (b at Montréal, Qué, Apr 1943). Wilson, the first Librarian and Archivist of Canada, was instrumental in the amalgamation of the NATIONAL LIBRARY OF CANADA and the NATIONAL ARCHIVES OF CANADA into LIBRARY AND ARCHIVES CANADA. Wilson began training as an archivist when he attended the Collège militaire royal de Saint-Jean, later obtaining a master's degree from QUEEN'S UNIVERSITY in 1974. He began his career at Queen's University archives in 1967. He relocated to Saskatchewan and became its provincial archivist from 1976 to 1986, serving a term as the chair of the Saskatchewan Heritage Advisory Board during that time. He later moved to Ontario and was appointed Archivist of Ontario in 1986, holding the position until his appointment as National Archivist of Canada in 1999.

Throughout his career, Wilson has been involved in several organizations and activities aimed at furthering the development of archival institutions across Canada. In the late 1970s, he chaired the Consultative Group on Canadian Archives on behalf of the Social Sciences and Humanities Research Council. The group's report, Canadian Archives, also called the "Wilson Report," was released in 1980 and is considered "a milestone in the history of archival development in Canada." Wilson was president of the Ontario Historical Society from 1975 to 1976 and president of the Champlain Society from 1995 to 2003. In 1987 he became the honorary vice-president of the United Empire Loyalists' Association of Canada, a position he continues to hold. He served on the Information Management Sub-Committee of the Treasury Board of Canada and was appointed their information management co-champion for the Government of Canada in 2002. In September 2000, he was elected vice-president of the International Council on Archives.

The year 2002 was a landmark for library and archival services in Canada as Wilson and the national librarian at the time, Roch CARRIER, began the initial stages to amalgamate the National Library and the National Archives. Both Carrier and Wilson led the process to create a new institution that could address rapid changes in the delivery of library and archival services in Canada, services that had become increasingly similar with the advancement of digital technology. The process culminated with the establishment of Library and Archives Canada in 2004, and Wilson assumed the position of the first Librarian and Archivist of Canada in July of that year. In 2008 Wilson was elected president of the International Council on Archives, an organization that promotes the preservation of the archival heritage of humanity around the world. At the same time Wilson continued his work amalgamating national library and archival services in Canada and initiating several key ventures such as widespread access to early census data, and the acquisition of the entire Peter Winkworth rare art collection in 2008.

Ian Wilson retired from his position as Librarian and Archivist of Canada in 2009 and was succeeded by Daniel CARON. Upon retirement Wilson accepted an offer by the University of Waterloo to help establish a campus in Stratford, the Stratford Institute, a national think tank dealing with the impact of digital media. He continues to hold the title of Librarian and Archivist of Canada Emeritus and remains president of the International Council on Archives.

In recognition of his contribution to Canadian archives, Wilson was awarded honorary doctorates of letters from YORK UNIVERSITY (2002) and the UNIVERSITY OF SASKATCHEWAN (2010), and an honorary doctor of laws from QUEEN'S UNIVERSITY (2009). In 2003 he was elected Fellow of the Society of American Archivists and appointed Commandeur de l'Ordre des Arts et des Lettres by the Government of France. He became a member of the ORDER OF CANADA in 2002. Author LORRAINE SNYDER


Top of Class List - Haut de la liste
Top of Bios - Haut des bios
Class of 1965 Obituaries

Nécrologies des confrères de la classe de 1965


À l'Hôpital Chauveau, le 30 janvier 2017, à l'âge de 74 ans, est décédé monsieur Serge Arpin, époux de dame Claudette Lord, fils de feu monsieur Robert Arpin et de feu dame Clairette Gaulin. Il demeurait à Québec.
Il laisse dans le deuil, outre son épouse Claudette; ses filles : Geneviève (Éric Naboulsi), Danielle; ses petits-enfants : Rosa, Zakary, Catherine et Laurent; son frère Jacques (Francine Demers); son beau-frère Claude Lord (Louise Caron); ainsi que plusieurs neveux, nièces, cousins, cousines, parents et ami(e)s.
La famille tient à remercier tout le personnel de l'Hôpital Chauveau pour les bons soins prodigués.
Vos témoignages de sympathie peuvent se traduire par un don à la Société Canadienne du cancer, 1040, avenue Belvédère, bureau 214, Québec (Qc) G1S 3G3. Tél. : 418 683-8666.

Top of Class List - Haut de la liste
Top of Bios - Haut des bios
Top of Obits - Haut des Nécros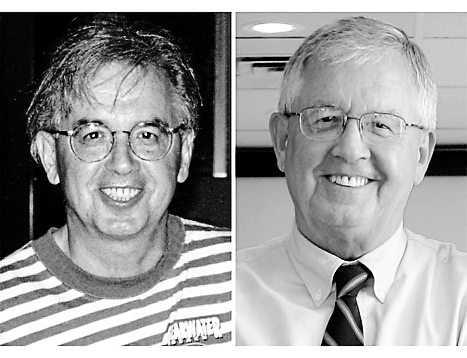 Published in the Toronto Star on Oct. 1, 2014
I'm Glad for All the Life I've Had :) There's nothing like a cancer diagnosis to force a man to take stock of his life. This is particularly true when you find out you have a glioblastoma -- an incurable brain cancer. Two and a half years ago, when I was almost 69, I got the news about my tumour after experiencing only a couple of weeks of mild symptoms. Up until the afternoon of my diagnosis, I lead a busy, productive life running a business I started more than two decades earlier. My wife and I travelled extensively, we ate well and exercised several times a week. In fact, I was in excellent health for my entire life, having been fortunate enough to dodge the many bullets that can cut down a man in his prime or destroy his quality of life. Still, here I am now, done with treatments and surgeries, facing the end of my life.

Most people are satisfied waiting for others to write about them after they're gone, but leaving things to others has never really been my style. And it hardly makes sense to change that now. I was born April 28, 1943 in Thorold, Ontario. From my modest beginnings as a young lad growing up on Patricia Street with my sisters Geraldine and Patsy and my brother Chris, I worked hard to make a better life for myself. As a teenager, I was eager to help out in our many family businesses, from dry cleaning to television repair to dairy delivery. Although many people would call the experiences of my youth "character building", none of them prepared me fully for the next chapter of my life.

After high school, my family had no money for costly university tuition, so in 1961 I did the only thing I could do to secure myself the future I wanted: I enrolled at the Royal Military College of Canada in Kingston, where I could trade three years of military service for an education. As an engineering student, the academic load was rigorous, but it was the mandatory participation in athletics that really took a toll -- though mostly on my ego. Despite all the challenges of RMC, I emerged four years later a better man, with a Bachelor's degree in Chemical Engineering. I've always credited RMC with teaching me the lessons I would need to continue down the road to a successful life. That's why I was so delighted to be able to create an endowment at RMC that funds both the Captain John Bart Teamwork Prize and the Captain John Bart Leadership Award for new recruits each year.

After my service in the military, I returned to school and earned an MBA and PhD in Finance from the University of Western Ontario. I went on to teach corporate finance and stock market investing at several Canadian universities. It was during my tenure at the University of Windsor that I discovered the Stock Selection Guide developed by the late George Nicholson Jr. of the Detroit-based National Association of Investors Corporation (NAIC). I updated the Guide and began introducing it to Canada's individual investors. Subsequently in 1987, I developed the Canadian Shareowner Association, which came to include various investing educational publications, seminars and events. Now known as Canadian ShareOwner Investments Inc., this unique organization became the only Canadian investment dealer to sponsor a real-money stock market competition for university and college students ("Doublescoop"). Today, ShareOwner continues to provide Canada's only dollar-based stock trading service to individual investors. I feel very happy that my investment education and stock brokerage business have touched the lives of thousands of Canadians. Hopefully, they will all continue to follow the sensible investment principles taught by Canadian ShareOwner, such as dollar-cost-averaging, investing over the longterm and limiting portfolios to a few high quality growth stocks and low-cost exchange-traded funds that track indices such as the Standard & Poor's 500 Index.

Despite the cancer that is ravaging my brain, I really do believe I have been one of the lucky ones. I have truly enjoyed a rich life. Not only am I thankful for the many opportunities I have had to help improve the lives of others, but also for the strong, loving relationships I have built with my wife Mary, my children Angela Bart, Sarah Rogers and David Bart, as well as with my grandchildren Ellie Bart Bailey, Evelyn Bailey, Emma Rogers, Max Rogers, Zac Rogers, Bobby Bart, Johnny Bart and Annie Bart. I am also grateful for Dr. Mark Bernstein's neurosurgery team and the doctors and nurses at The Gerry Nancy Pencer Brain Tumor Centre at Princess Margaret Hospital for helping extend my life considerably longer than might have been expected.

Mary has stood by me since my tumour was first diagnosed and has helped me live comfortably with the side effects of the surgery, radiation and chemotherapy. I don't know what I would have done without her. Even when the treatments and the disease itself left me weary and battered, Mary would insist that we get up and do things -- even simple errands -- just to get out of the house. It is thanks to Mary's spunk and determination that we were even able to spend a good part of the last two winters out of the cold in a beautiful condo in Florida. And right up until the end, she would always insist that we honour our weekly "date night" on Friday evenings, when we would drink wine, eat cheese and dance or just listen to a selection of special music we compiled together. It seems fitting, then, that I should leave her with the lyrics of one of our all-time favourite songs by Alan Jackson: "We won't be sad. We'll be glad for all the life we've had." And I am very glad for all the life I've had.
-
Top of Class List - Haut de la liste
Top of Bios - Haut des bios
Top of Obits - Haut des Nécros


BEAULNE, Jean Pierre (John)
LCol (ret'd)
K of C Council #12249

Sadly, but peacefully at home, John passed away on February 3, 2012. He is survived by his loving wife of 48 years, Mary Ann (Young), his children Michel (Carole Anne), Kevin (Dorota), Monique (Bruce) and Nicole, his mother Gabrielle and his siblings, Roland, Jacqueline, Madeleine and Denise. "Grandpa" will also be greatly missed by Matt, Alex, Geordi, Meaghan, Aidan, Kino, Kale, Max, Emily and Olivia. Following a military career of 35 years, John easily settled into his retirement years happily involved in his parish and community. He and his wife travelled to many exotic places around the world. A funeral mass will be held at Holy Spirit in Stittsville on Friday, February 10th at 11 a.m. In lieu of flowers, donations to the Canadian Cancer Society or Holy Spirit Parish would be appreciated.


Top of Class List - Haut de la liste
Top of Bios - Haut des bios
Top of Obits - Haut des Nécros
Ross Burns - Obituary (1998)
6519 Lieutenant-Colonel Ross Arthur Burns, CD
Ross died suddenly on March 29, 1998 in Calgary. He was predeceased by his wife Anna who had died after a long illness in 1996. He is survived by his children Carey, Ian, Andrew, and Erin. Ross graduated from RMC in 1965 with an honours degree in Economics and Commerce, and earned an MA in Economics at the University of Western Ontario in 1966. He served in the 8th Canadian Hussars Regiment for 14 years, retiring with the rank of Lieutenant Colonel in 1980. His private sector career was with Nova Corporation, most recently as Manager, Government Relations.
As a cadet, Ross was the ultimate "Truth, Duty, Valour" man, serving as CSL of 5 Squadron in his final year. Not given to many words, he earned respect by doing rather than saying. Everything he did, he did very, very well. This habit never left him. In a letter read at his memorial service, a former sergeant praised him as "the best officer he had ever served under". At Nova, Ross instituted a highly successful mentor program which paired seasoned executives with green, new hires. Also a leader in the Canadian chemical industry, he raised the profile of environmental issues well before it became popular to do so. At home, he was a dedicated husband and father. Canada has lost a role model. His deeds and our memory of him will live on.
Author: 6584 Keith P. Ambachtsheer
Published in Veritas magazine, Summer 1998
Top of Class List - Haut de la liste
Top of Bios - Haut des bios
Top of Obits - Haut des Nécros
Steve Burridge - Obituary (2014)
Steven R.G.W. Burridge (1940 - 2014)

Steven, beloved husband of Katherine, passed away suddenly at home on Feb. 7, 2014. He also leaves his loving family; Erinn Gleeson (John), Steven Jr. (Brenda), Craig (Karen) and grandchildren Keira, Cole, Olivia and Evan. He was also loved by neigh-bor-son, Henry Waack Jr., sister-in-law Janet Far-quhar, and half- brother David Theobald. Steven was raised in St. Catharines, Ontario and was a graduate of RMC in Kingston, Ontario. He later served as a navigator in Comox, B. C. Once retired from the air force, he joined the 15th Field Artillery Unit, where he served as a weekend soldier for many years. Following a short career in sales, he became a C.A. and practiced in Coquitlam. The family would like to thank the 911 Emergency Responders of Coquitlam; and Drs. D. Mudie and S. Clutterham for their care and compassion. A celebration of Life service will be held at the Inlet Theatre, 100 Newport Drive, Port Moody, on Saturday, March 1, at 10:30 a.m. with reception to follow. In lieu of flowers, if so desired, a donation may be made to The Nepal Education Initiative.
Top of Class List - Haut de la liste
Top of Bios - Haut des bios
Top of Obits - Haut des Nécros
Barrie Corden - Obituary (Oct 2018)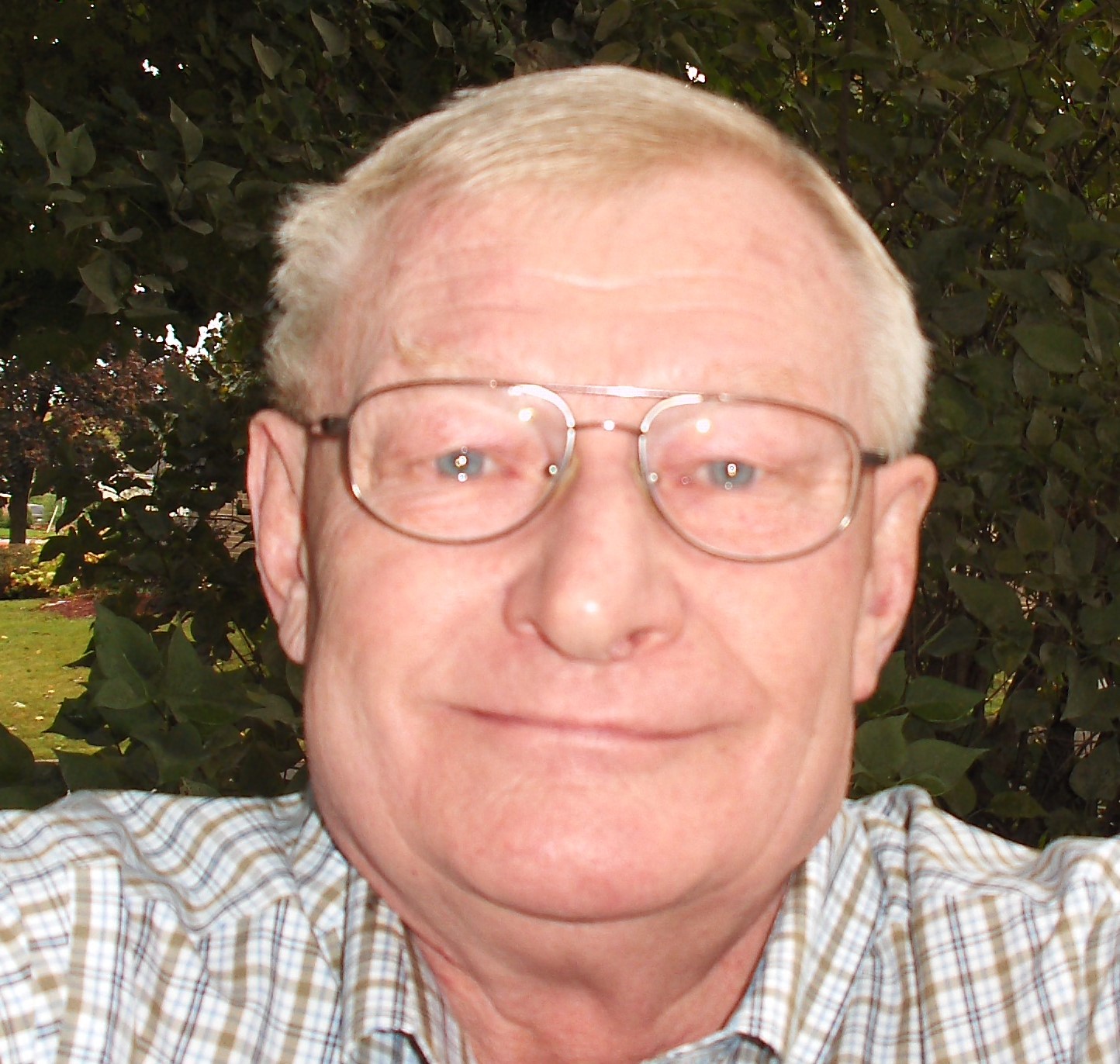 CORDEN, John Barrie August 18, 1943 - October 12, 2018

It is with sadness we announce the passing of Barrie on October 12, 2018, at the Brockville General Hospital at age 75. Barrie will be deeply missed by his wife Geraldine; daughters Karen and Debi (Rob Soria); granddaughters Kohl and Sarah; stepchildren Hugh, Keri (Gary Dayanandan), and Fraser; step- grandchildren Kyle and Jade; sister Ruth Whiston, niece Fritha Fisher and her son Ben. He was predeceased by his parents Stanley and Marion; sister Amelia Corden; and aunt Ruth Low.

Born in Montreal, Barrie loved to play football and hockey and would spend summers at the family camp Birch Grove on Lac Quenouille. Barrie was a proud graduate of the Royal Military College of Canada, Class of 1965, and always spoke fondly of his time there and the friends he made. After graduation he was stationed in North Bay with the RCAF, earning the nickname Blast. He joined the private sector in 1969 and moved to Brockville with Jeri after his retirement.

Barrie loved to fish, cook, read, tinker around the house, listen to music - especially Neil Diamond, and spend time with his family. We will miss his smile and hugs, his practical advice, those infamous lists, and of course that laugh. The family wishes to thank the staff at the Brockville General Hospital ICU and Emergency departments for the compassion and care they provided during this difficult time. Arrangements are entrusted to the Irvine Funeral Home, 45 James St., E. Following Barrie's request there will be no funeral service and a private burial will be held at a later date.


Top of Class List - Haut de la liste
Top of Bios - Haut des bios
Top of Obits - Haut des Nécros
Steve Crutcher - Obituary (Oct 2018)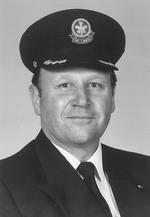 Stephen passed away at home in his 76th year with his beloved wife Dianne by his side on Sunday, October 7, 2018 after a long and courageous battle with prostate cancer.

Stephen was predeceased by his father Gordon, his mother Bernice and his younger brother Anthony. He leaves behind his loving and devoted wife of 49 years Dianne (Keith), his older brother Gordon (Sandra) of Thornhill, Ontario, his cousins Tom Collings (Jackie) of Stratford, Ontario, Rodney Crutcher (Janice) of Calgary, Alberta, and Anthony Crutcher (Susan) of Kemble, Ontario, his sister-in-law Randi Keith of Cobden, Ontario, his niece Barbara Keith Badour ( Don) their boys Logan and Lucas of Perth, Ontario, and nephew Brian Keith (Deena) and their daughter Madeline of Prescott, Ontario as well as many friends and colleagues across the country and beyond.

Stephen had a wonderful thirty six year career, which he loved, with Air Canada flying all over the world and ended his career in 2002 on his beloved Boeing 747. He will be remembered for his love of Nature, wildlife, music and the tranquility of his "cabin in the woods". He was able to enjoy all of these on their property, Wingswept Farm, near Apple Hill, Ontario where he and Dianne lived for thirty eight years. Be still and eventually the silence will sing to you.


Top of Class List - Haut de la liste
Top of Bios - Haut des bios
Top of Obits - Haut des Nécros
Lewis Darbey - Obituary (Mar 2019)

Obituary for Lewis Ainley Darbey (December 8, 1941 - March 18, 2019)

Lew was predeceased by grandson Gordon, son Lyell and wife Merilynn. Survived by his daughter Marquita, grandson Jonathen, granddaughters: Marquita, Caitlind, Tayler and his sister Linda.

Lewis was the son of Louis Ainley Darbey who died at 68 in 1977. He was in the Canadian Air Force as a career. A Lieutenant in WW2 and a WO 1 when he retired.

Lew brought his young family to Vancouver from Montreal in 1968. He worked for MacMillan Bloedel (wood industry now defunct), until he joined the Vancouver City Police Force. He was the oldest recruit (just under 30) so the others called him 'Columbo'. He retired in 1996 as a detective.

During retirement he helped to care for his mother Bernice who lived to be 98. He was selfless, always putting others first. He enjoyed going to casinos now and then, doing crosswords, playing scrabble & cribbage where he usually won. He also joined the South Granville Seniors Centre with his sister (with whom he lived) doing unusual art projects. He had a quirky sense of humour and liked to do drawings, with a play on words.

There are so many aspects of a person's life. Suffice it to say he lived a full life and is greatly missed.


Top of Class List - Haut de la liste
Top of Bios - Haut des bios
Top of Obits - Haut des Nécros
Jay Demiany - Obituary (Jan 2018)

Jay Z. Demiany, age 75, passed away peacefully on January 12, 2018. He was born in Budapest, Hungary on April 11, 1942 to Helene and Zoltan Demiany. The family immigrated to Vancouver, British Columbia, and he graduated from the Royal Officers Training Program at the Royal Military Academy in Canada and served 3 years in the Royal Canadian Navy.

Jay had a career as a Civil Engineer, and then as a real estate developer when he moved to Houston in 1983. He was the ultimate sportsman and had an infectious enthusiasm for hunting, fishing and scuba diving which he shared with his family and many friends. Jay spent several months a year at his beloved cottage on Lake of the Woods near Kenora, Canada. While there, he welcomed friends and family and shared his favorite fishing spots which always ended with an impromptu fish fry on a nearby island to feast on the catches of the day. He was a member of the Big Brothers Big Sisters of Winnipeg and a scuba diving instructor. Jay was preceded in death by his parents, Helene and Zoltan Demiany.

He is survived by his wife Susan, brother Erwin (Renee), sister Sarika Frey (Michael), sister-in-law Lise McConnell (Steve), Bothers-in-Law; Pete Van Slyke (Nina), Tony Van Slyke (Sandra), Dirk Van Slyke (Jena), Nieces and Nephews; Cristina Demiany, Carlene Demiany, Chelsea Morel (Robert), Riley Demiany, McKenzie Demiany, Keeley Demiany; Matt Frey, Daniela Fisher (Ryan), Michaela Frey, Austin McConnell (Katie), Keller McConnell, Ian McConnell, Jessica Van Slyke, Kirk Van Slyke (Kelsey), Kylee Holmes (Levi), Erik Van Slyke, Matheus Mecatti, Kalyn Lampert (John), Chris Van Slyke, Jill Bell (Blake), Reece Van Slyke and Jake Van Slyke.

The family would like to express their sincere gratitude to Vic Berry, Marta Sanchez, Leslie Holiday and Methodist Hospital for the loving care Jay received in the last months of his life.


Top of Class List - Haut de la liste
Top of Bios - Haut des bios
Top of Obits - Haut des Nécros
Gaétan Dextras - Nécrologie (juillet 2016)

Le 17 juillet 2016, à l'âge de 73 ans, est décédé monsieur Gaétan Dextras, ingénieur, époux de madame Micheline St-Germain.

Il laisse dans le deuil, outre son épouse, sa fille Nathalie (Luc Paquet), sa petite-fille Charlotte, sa belle-fille Claude Paquette (Claude Pépin) ainsi que sa fille Alex Laplume. Il laisse également dans le deuil son frère Jean (feu Réjane Paquette), sa belle-famille, ses neveux et nièces ainsi qu'autres parents et amis.

La famille recevra les condoléances au complexe funéraire Demers, 651 boul. Laurier, McMasterville, J3G 0K5, le samedi 23 juillet 2016 dès 10h. Une liturgie de la Parole suivra en la chapelle du complexe à 13h30.

Au lieu de fleurs, vos témoignages de sympathie peuvent se traduire par un don à la fondation des maladies du cœur et de l'AVC.


Top of Class List - Haut de la liste
Top of Bios - Haut des bios
Top of Obits - Haut des Nécros
Corrado DiGenova - Obituary(2007)
BY THE GAZETTE (MONTREAL) MARCH 18, 2007

Corrado di Genova was Montreal's leading makeup artist in the 1970s, a stylist with panache who developed his own line of cosmetics and who was among the first to promote the then daring idea that men might benefit from wearing makeup. He is also credited with inventing a quick-tint pencil stick used for quick touch-ups to hide grey hair.

He was 62 when he died at Manhattan's St. Luke's-Roosevelt Hospital on Feb. 22 of complications from a collapsed lung.

"He was a pioneer, a major influence on the emerging fashion consciousness of the early '70s," said New York-based design guru, Dick Walsh."He was brilliant. He had the look. He was very athletic, very sexy, manicured and polite. "When he and his wife, Electa, opened their store on Crescent St., their makeup was the best you could find at the time. It was very glamorous. So in. People from New York came to Montreal to shop there."

Corrado di Genova was born in Montreal Aug. 17, 1944, the second of three boys in a family with Italian immigrant parents. His father was a hatmaker, and young Corrado was his apprentice, attaching beads and feathers to his father's creations.

After completing his first year of arts at McGill University, he won a scholarship to the Royal Military College in Kingston, Ont., where he studied electronics engineering. His career in the military ended in 1963 when he broke his neck in a car accident.

While recovering from his injuries, di Genova learned to cut hair from his brother, Angelo, then one of the city's best and most expensive hair stylists. After working as a hairdresser for four years, di Genova went into partnership with Electa McMaster and modelling agent Constance Brown in 1967 when they started The Make Up Centre on Sherbooke St. He and McMaster married in 1969 and together they launched their own boutique, Electa and Corrado, on Crescent St. They also started their own laboratories to manufacture foundation creams, skin-care products and makeup.

Eventually, they had 275 outlets across Canada including Eaton, Simpson and The Bay. In their heyday, they specialized in fashion photography makeup, ran a grooming course for flight attendants and taught makeup artistry in CEGEPs.

The marriage and the partnership ended in 1986 when di Genova came to terms with his bisexuality and moved to Manhattan where he become a consultant with Prestige Cosmetics. "He was popular, he was extremely confident, charismatic, but he never let his success go to his head. He was always very down to earth, very giving," said company president Jacques Cohen. In New York, di Genova was an active volunteer with the Gay Men's Health Crisis (GMHC), a non-profit, community-based organization committed to the fight against AIDS.

He is survived by his mother, his two brothers and his extended family including his step-daughter, Anna, his companion, Richard Gagnon, his ex-wife and former business partner, Electa McMaster and his godson, Christian.
Top of Class List - Haut de la liste
Top of Bios - Haut des bios
Top of Obits - Haut des Nécros
John Franklin Disney - Obituary(2013)

Born in Calcutta, July 4, 1944. Died in Toronto, December 1, 2013. John died suddenly Sunday morning of a heart attack, following years of suffering from pulmonary fibrosis brought about by scleroderma. He was predeceased by his father, Arnold Disney, mother, Lenore, and brother, Russell. The Disney family immigrated to Canada in 1953. John attended St. Michael's School, RMC and the University of Toronto. John's life-long flair for comedy and his quick wit found a happy home at CBC Radio, where he was an award- winning producer at the helm of Basic Black and network comedy development. He is survived by his daughters, Miranda Disney and Myca Bateman Charters, granddaughter, Zoe Charters, as well as stepdaughter Emily Orchard and grandchildren Madeleine and William. John will be remembered for his deep intelligence, his elegance and extraordinary sense of humour. He was a wide reader, a fine gardener, an excellent cook and a committed, albeit very myopic, birder. John's devotion to and love for his daughters was the foundation of his life.
Top of Class List - Haut de la liste
Top of Bios - Haut des bios
Top of Obits - Haut des Nécros
Ken Eyre - Obituary (July 2017)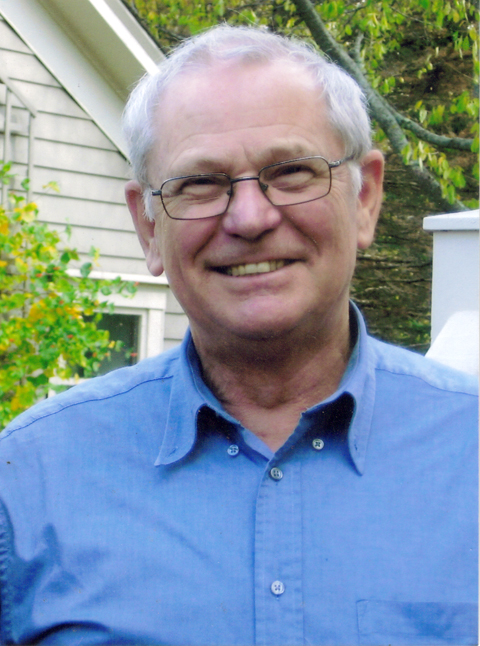 Ken was born in Shelburne, NS on November 23, 1942 to loving parents Winnie and Ralph Eyre. His father was a member of the Army Corp of Engineers and as Ralph carried out his duties, including the building of the Alaska Highway, Ken and his family lived in various places across Canada. He spent his formative high school years in Whitehorse, Yukon and there developed a lasting respect for Canada's North.

Ken graduated from the Royal Military College of Canada (BA) and served in the Canadian Army from 1965 to 1982, primarily with infantry and airborne forces. He was commissioned into the Queen's Own Rifles and was subsequently rebadged to the Princess Patricia's Canadian Light Infantry. During his military career he served twice on peacekeeping missions in Cyprus, one during the period of the coup d'etat and Turkish invasion in 1974.

A brilliant scholar, Ken received a MA in History from Duke University in 1967 and in 1974 became the first serving officer awarded a Department of National Defence Fellowship. He chose to work towards a Ph.D at King's College, University of London. His thesis was entitled Custos Borealis: The Military In the Canadian North, an examination of Canada's defence policy and operations. As part of his field research, he was posted to Yellowknife and had the opportunity to travel extensively throughout the North, with emphasis on the Northwest Passage and the High Arctic. When it came time at King's College to defend his dissertation, the College asked the Canadian government for an expert on the subject to join the board in reviewing the paper and questioning the candidate. The single expert Canada could suggest was that of Major K.C. Eyre, MA. The dissertation was accepted and Ken was granted a Ph.D in 1981. In recognition of all his original work relating to Canada' s North, he was nominated by the Department of National Defence for the 1982 Massey Medal.

After retiring from the army, Ken worked for several years at National Sea Products, then became Principal Scientist at Crisis Simulations, a research company designing military battle and disaster training simulations. In 1994, he was appointed the first Director of Studies at the Pearson International Peacekeeping Centre established by the Government of Canada in Clementsport, NS. During his tenure at the Centre, he served in various other positions, including Director of Research and Development, Director of Exercises and Executive Vice President. Ken was instrumental in developing an intellectual focus and a dynamic multidisciplinary approach for the Centre's peacekeeping training, one that was unique in the world and studied by other countries. Many people still working in the fields of peacemaking and rebuilding conflict ridden countries around the globe are using concepts and principles learned from his work.

Ken had an incisive and active intellect and curiosity and did not suffer intellectual sloppiness but as a teacher, friend and husband, he could be gentle and reassuring and was a loyal friend and inspiring mentor to many people.

He also had a great sense of fun and whimsy. In his retirement years, Ken took up Cowboy Action Shooting, combining boyhood pursuits with a love of target shooting. He and his friends spent many happy days participating in matches with titles such as " High Noon", " The Shooting of Dan McGrew" and "Ghostriders in the Sky. " Also in retirement, he created driftwood art and garden octopi- huge creatures made from spruce burls he harvested from local forests and lakes that he painted fanciful colours and often named after friends.

The love for the outdoors he learned as a boy never left Ken. He was an avid fly fisherman, both in salt and freshwater, and was most content when fishing, particularly on Nova Scotia's brooks and rivers in the spring of the year and on Florida's inland waterways during the winters he spent there. He used to quote from a Babylonian proverb often : "The gods do not deduct from man's allotted span the hours spent fishing. " All those who mourn his death wish the gods had given him many more hours.

Ken died on July 13, 2017, shortly after being diagnosed with Acute Myeloid Leukemia. He leaves his wife Carole (Annapolis Royal), his sister Heather and brother in law Raymond d'Entremont ( Lower West Pubnico), niece Corinne d' Entremont (Killeen, Texas) and nephew Peter d'Entremont (Ottawa).

Cremation has taken place under the care and direction of Kaulbach Family Funeral Home, Annapolis Royal; a private internment will be held at Mountain Cemetery , Yarmouth, NS. A service to remember Ken will be held on August 17, 2017 at Hillsdale House Inn, St George Street, Annapolis Royal beginning at 1:30pm. Donations in his memory may be made to the Clean Annapolis River Project for use with the Youth Leading Environmental Change Program. (Box 395, Annapolis Royal, NS, B0S1A0)


Top of Class List - Haut de la liste
Top of Bios - Haut des bios
Top of Obits - Haut des Nécros
Robert(Bob) Russell Fraser - Obituary (March 2020)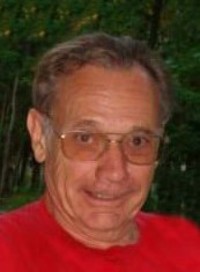 Robert Russell Fraser passed away suddenly at his home on Friday, March 27, 2020 at the age of 78 years. Bob Fraser of Pembroke, husband of Doreen Fraser. Father of Mellissa Fraser (Dushan Horvat), Ottawa and Melanie Lapierre (Derek), Pembroke. Papa to Greyson and Grandpa to Noah and Lucas. Son of the late Russell and Audrey Fraser.

Respecting Bob's wishes, cremation has taken place. A private family celebration of life will be held at a later date.


Top of Class List - Haut de la liste
Top of Bios - Haut des bios
Top of Obits - Haut des Nécros
Noël Gauthier - nécrologie (5 décembre 2020)


Date de décès : 5 décembre 2020 À Saint-Jean-sur-Richelieu, le 5 décembre 2020, à l'âge de 78 ans, est décédé monsieur Noël Gauthier, époux de madame Micheline Vigeant.

Outre son épouse, il laisse dans le deuil ses enfants Charlaine, Sylvain (Mireille) et Nancy, ses petits-enfants Kayla, Noa, Eliane, Philippe et Lily-Jade, sa sœur Rita, son beau-frère Roger Vigeant, sa belle-sœur Bibiane Vigeant (Gérald) ainsi que plusieurs neveux et nièces, parents et amis. Compte tenu des événements sociaux que nous vivons, les funérailles ont eu lieu en toute intimité le mardi 8 décembre 2020 en l'église Saint-Athanase (secteur Iberville).

Vos témoignages de sympathie peuvent se traduire par un don à la Société canadienne du cancer.


Top of Class List - Haut de la liste
Top of Bios - Haut des bios
Top of Obits - Haut des Nécros
Bryan Harwood - Obituary (2002)
HARWOOD, Bryan Retired - Lt. Col. Friday, December 6, 2002,

Kenneth Bryan Harwood age 59. Beloved husband of Sylvia Thornton.Loving father of Stephen (Cheryl) and Melody. Cherished grandfather of Katie. Dear brother of Joyce (Rodney Ross), Gail Fletcher, Hank (Win) and Dawn (David McLachlen). Lovingly remembered by his aunt Dora Harwood. Fondly remembered by many nieces, nephews, relatives and friends. Friends may pay respects at the Kelly Funeral Home, 585 Somerset St. (centretown) Tuesday from 2 to 5 and 7 to 9 p.m. Funeral Wednesday to Saint Patrick's Basilica for Mass of Christian Funeral at 2 p.m. Interment Beechwood Cemetery. In Memoriam donations to the Heart & Stroke Foundation or Canadian Cancer Society appreciated.

Ottawa Citizen
Top of Class List - Haut de la liste
Top of Bios - Haut des bios
Top of Obits - Haut des Nécros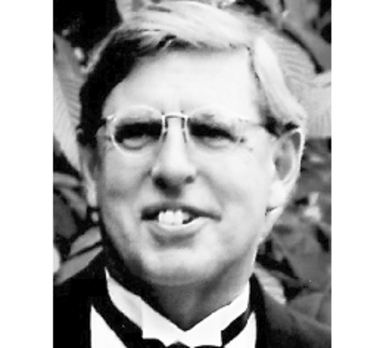 JACKSON, Ronald Allie Scott Born Toronto, March 3, 1943 Passed away Kingston, October 6, 2019

Much treasured son of the late Ronald and Helen (Cooper) Jackson, and brother of the late Karen Johnson, passed away after a short illness, resulting from a fall at home. Survived by his loving wife and best friend, Carmen Hall of Gananoque, their son Alex and his wife, Chanda and their daughter Vienna of Toronto, as well as his sister Susan Roess (Manfred) of Calgary.

Ron grew up in a military family and as legend has it, lived in 19 places in 21 years. He graduated from RMC in 1965. After a career in the Air Force and in the private sector, he joined the federal public service. He enjoyed and cherished his long career in Transport Canada, the Privy Council of Canada, and finally as a principal at the management consulting firm Sussex Circle. The highlight of his Government career was as the Assistant Deputy Minister first of Aviation, during the privatization of the Canadian Air Navigation System, then as the ADM responsible for bringing together all Transportation Regulation: Air, Marine, Road, Rail, Dangerous Goods, and Security.

While passionate about his work, his first priority was his family and he prized their shared downtime. He was good at it all: skiing, sailing, hiking, hockey, swimming, he excelled at anything that was both physical and out-doors. Loved sailing on Lake Ontario and in the Thousand Islands, but also sailed in Greece, Polynesia, Mexico, Virgin Islands, the Grenadines and the Seychelles. Ron was thoughtful, smart, fun and a colourful raconteur. A lovely man, he will be forever missed by his family and many friends. Donations in Ron's memory can be made to the MS Society of Canada, or the Leukemia and Lymphoma Society of Canada.


Top of Class List - Haut de la liste
Top of Bios - Haut des bios
Top of Obits - Haut des Nécros

JOHNSTON, Patrick Michael Lt. Colonel (Retired) June 8, 1941 - December 10, 2017 Pat passed away at Medex Extendicare with his family by his side. Cherished husband to Janice for 51 years. Much loved father of Darren (Rebecca) and Kendra (Paul Timlock). Grandpa will be missed by his four grandchildren, Ryan, Hannah, Cole, and Seth. Younger brother of Norma Podzelny and Bud (Louise) Johnston in BC. Loving brother-in-law of Donald (Wenda) Koehler and Yvonne (Paul Staab). No funeral service. His ashes will be placed in the family plot in Chilliwack, BC, at a later date. Special thanks to Medex staff for taking such good care of Pat, during his stay. Memorium donations to the Alzheimer Society of Lanark County, 115 Christie Lake Road, Perth, ON K7H 3C6, would be appreciated..


Top of Class List - Haut de la liste
Top of Bios - Haut des bios
Top of Obits - Haut des Nécros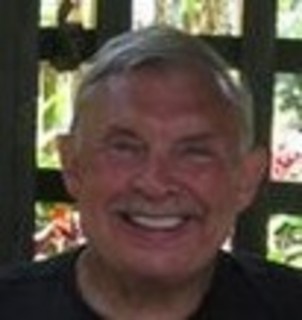 William Thomas Kelly died peacefully at home on Saturday, August 13, 2016 in his 74th year. A graduate of the UBC law school, businessman, and Loving father of Michael (Merissa) and Bruce (Debbie), dear grandfather to Michael, Sean and Katelyn. Survived by sisters Barbara, Judy and Debbie, brother Jim and all the Turner family, Aunt Millie Kelly, Uncle Gord Kelly, all the Kelly family living in Sault Ste Marie, Ontario and his beloved Winnipeg family. Growing up, "Billy" was a star athlete and scholar in Sault Ste. Marie, Bill will be missed dearly by friends all over the world. Private service by request of family. Celebration of Life to be held at a later date.


Top of Class List - Haut de la liste
Top of Bios - Haut des bios
Top of Obits - Haut des Nécros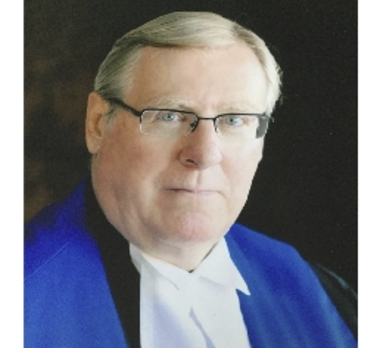 LANDERKIN, Honourable Judge Hugh Fowler, Q.C. August 19, 1943 - September 23, 2019

The Honourable Judge (retired) Hugh Fowler Landerkin, Q.C. died in North Saanich, B.C. on September 23, 2019 when his long ailing ticker finally gave out. Hugh was born on August 19, 1943 in Ottawa, Ontario, the son of Bruce and Doris Landerkin. Hugh is survived by his brother Carl Landerkin; niece Tracey Landerkin; sister Leslie Landerkin Bell and his many friends and colleagues around the world.

Hugh was a proud Canadian; avid outdoorsman (sailor, fisherman, skier, hunter, golfer); art collector; traveler; lawyer; judge; teacher; foodie; gardener and talker. Hugh received his education from Glebe Collegiate Institute (Ottawa); Le Collège Militaire Royale de St.-Jean (Quebec); Carleton University (BA, Ottawa), and Queen's University (LLB, Kingston).

After university he heeded Horace Greeley's advice of "Go west, young man" and arrived in Calgary in the spring of 1967 where he started the practice of family law, first with Vallance & Company and then as one of four founding partners of Landerkin Dunphy (now Dunphy Best Blocksom LLP). As a family law practitioner, he was a very early adopter of alternative dispute resolution ("ADR"), promoting both mediation and arbitration. In addition to being recognized as an outstanding family law lawyer and an early leader in ADR, he served as an elected bencher for the Law Society of Alberta for three terms; was on the Executive Branch of the Calgary Bar Association, including acting as President; was chair of the Alberta Law Foundation and was the founding President of the Canadian Research Institute for Law and the Family. In 1988, after 20 years of successful family law practice, he was appointed as a Judge to the Calgary Provincial Court of Alberta, Family & Youth Division. In 1997 while serving as a Judge, he earned his Masters of Judicial Studies Degree from the University of Nevada in Reno where his thesis was Judicial Dispute Resolution ("JDR"). He was instrumental in implementing JDR's to help families long before it became an accepted practice across Canada.

After the "big one" in late 1994, his health gradually deteriorated. He eventually retired from judging and in 2000, headed further west to the Saanich Peninsula in B.C., where he remained happily until his passing. It was there that he started his third career in law as a teacher and mentor. He served as a faculty member at Royal Roads University in Victoria and the University of Victoria law school (teaching mediation and conflict resolution "Best Practice Skills"). He also loved teaching ADR internationally in Australia, Thailand, Venezuela, Fiji and Abu Dhabi. In Hugh's own words: "Not bad for a disabled gent, who proved that disabled doesn't mean unable. I got to travel the world! Just very, very slowly". Hugh was proud of his awards including Queens Counsel in 1980; the 2002 Queen Elizabeth "Golden Jubilee Award in recognition of his Distinguished Contribution to Public Service"; the 2005 Alberta Centennial Medal in "Recognition of his Contribution to the Community and Alberta" and the 2018 Sovereign Medal for Volunteerism from the Governor General of Canada in recognition of his "10 years of dedication, commitment and service to Royal Roads University re: Non-Adversarial Justice Constructs in Canada and Abroad". In March 2019, the Honourable Chief Justice Catherine Fraser wrote to Hugh suggesting that his good deeds were so numerous that "You are going to Heaven for sure!" We know he is there and that heaven is now a "chattier" place. One of Hugh's favourite quote's from Ralph Waldo Emerson was: "Do not go where the path may lead: go instead where there is no path and leave a trail".

To honour Hugh, please make your own trail and think of him. Hugh requested that there be no funeral formalities, but instead a sprinkling of his ashes in a favorite B.C. bay, and a later gathering of family, friends and colleagues in both B.C. and Alberta to imbibe and share an Irish drink. Details of both gatherings will be announced in the future.


Top of Class List - Haut de la liste
Top of Bios - Haut des bios
Top of Obits - Haut des Nécros

LGen (Retired) CMM CD Bill Leach passed away suddenly at home on 1 April 2015 at the age of 72. Widower of Mary Louise. Proud father of Kimberley (John Affleck), Marc (Céline Perrier) and Shelley. Devoted grandfather of Jamie and Jenna. Dear Brother of Karen. Predeceased by his parents Bill and Bea.

Bill served more than 40 years in the Canadian Army and the Canadian Forces (Regular). In September, 2000, he retired from his last positions of Chief of the Land Staff and Commander Land Force Command, in the rank of Lieutenant-General. He graduated from The Royal Military College of Canada, Kingston, in 1965 with a degree in Economics and Commerce. Subsequently, Bill graduated from the Canadian Land Forces Command and Staff College (PSC) and numerous other Canadian and allied schools, courses and seminars.
During his career, he held appointments at all levels. In the field of logistics, he held positions in supply, finance and operational support. He served in Service Battalions in Germany and Petawawa. He served in 4(UK) Armoured Division with the British Army on the Rhine in Germany and in United Nations missions and their headquarters (UNEF II). During the 1990/91 Gulf War, he was the Director of Logistics Plans and Opera-tions on the National Joint Staff. He served in Air Command HQ as the Command Comptroller and in Land Force Command HQ as the Deputy Commander. At the national level, he was in the Finance Group and he was Associate Assistant Deputy Minister (Materiel)/Chief of Logistics Doctrine and Operations in the Materiel Group. In his last position as the Canadian Army Commander, he was a member of Armed Forces Council and Defence Management Committee; as such, he dealt with Department of National Defence and Government of Canada policies, processes and operations. Between 1990 and his retirement at the end of 2000, Bill was a member of every NDHQ/CF resource and organizational review – NDHQ Functional Review, MCCRT, Op Excelerate, Reserve Restructure, etc.
He was a recipient of the Canadian Order of Military Merit (Commander) and the US Legion of Merit (Commander).
Following his retirement in late 2000, Bill spent 10 years in the private sector; first with Honeywell as Vice President Operations, Honeywell Canada Logistics Services; and, later with Mincom, Australia's largest soft-ware company. He left Mincom in December 2010 to devote more time to his volunteer interests.
Bill was on the Executive Committee of Support our Troops (SOT)/ the Military Families Fund (MFF); he was the Chairman of the Defence and Security Committee of the Royal Canadian Legion. In early June, 2011, Bill joined the Board of Directors of the University of Ottawa-Royal Ottawa Hospital Institute for Mental Health Research. Later in June 2011, the Minister of National Defence appointed Bill to be the Colonel Commandant of the Logistics Branch of the Canadian Forces. In February 2012, Bill was appointed to be the Chairman of the Board of Trustees of the Canadian Museum of Civilization Corporation (Canadian Museum of Civilization and Canadian War Museum).


Top of Class List - Haut de la liste
Top of Bios - Haut des bios
Top of Obits - Haut des Nécros
Laurent Lord - Nécrologie (Juin 2017)

C'est avec une grande tristesse que nous annonçons le décès de M. Laurent Lord, le 29 juin 2017. Il laisse dans le deuil son épouse Diane (née Lemieux), ses enfants Dominique (Leah Silver-man) et Sébastien (Laetitia Marteau), ses deux petits enfants Javier et William. Il laisse également dans le deuil plusieurs frères, soeurs, et amis.
Laurent a travaillé pendant 30 ans comme ingénieur de la ville de Saint-Lambert. Très impliqué socialement auprès de différents organismes, il a milité à la Fonda-tion de l'hôpital Saint-Lambert et a été président de l'association des retraités de la ville pour de nombreuses années.
Vos marques de sympathie peuvent se traduire par un don à la Fondation pour les soins palliatifs de l'Hôpital Charles-LeMoyne.
It is with great sadness that we announce the passing of Mr. Laurent Lord. He will be dearly missed by his wife Diane (née Lemieux), his children Dominique (Leah Silverman) and Sébastien (Laetitia Marteau), and his grandchildren Javier and William. He will also be deeply missed by his many brothers, sisters, and friends.
Laurent worked for 30 years as the engineer for the City of Saint-Lambert. He dedicated his life to many worthy causes in the community, in particular the Saint- Lambert Hospital Foundation and as President of the Association of Retirees of the City of Saint-Lambert.
In lieu of flowers, a donation to « la Fondation pour les soins palliatifs de l'Hôpital Charles-LeMoyne » would be appreciated.



Top of Class List - Haut de la liste
Top of Bios - Haut des bios
Top of Obits - Haut des Nécros
Cameron MacAuley - Obituary (May 2005)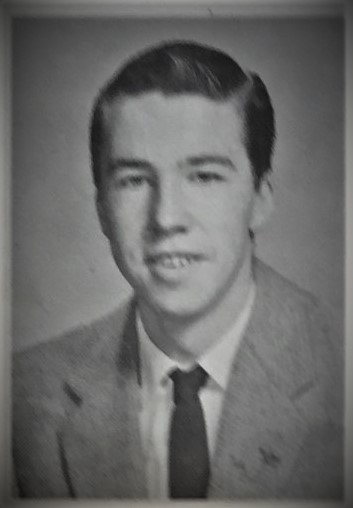 The first room mate of Mike Braham at CMR. As the result of the work of a number of classmates to contact him, it has been learned from family members that he passed away from cancer around 2005 on Vancouver Island.

Cam spent most of his life in different towns on Vancouver Island including some dream locations.


Top of Class List - Haut de la liste
Top of Bios - Haut des bios
Top of Obits - Haut des Nécros
Edwin A. Mallory - Obituary (Mar 2014)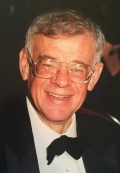 Edwin A. MALLORY March 31, 1943 - March 12, 2016. Devoted husband of Irene for 51 years (this March 20), proud father of Christopher and Phillip, loving grandfather of Alexandre, Nicolas, Benjamin, Angelica and Anastasia, he died peacefully in Edinburgh, Scotland, before his 73rd birthday.

A graduate of Royal Military College (6663-BSc-1965) and Queen's University (MBA-1970), Edwin served as lieutenant in the Royal Canadian Navy, industrial engineer in the private sector, trade commissioner in the Canadian foreign service and consultant in international affairs and business development - a distinguished career that led him all over Canada, Switzerland, Russia, the U.S., Romania, Germany, Belgium and the U.K. The funeral service will be held Tuesday, March 22, at Holy Cross Church in Edinburgh



Top of Class List - Haut de la liste
Top of Bios - Haut des bios
Top of Obits - Haut des Nécros
David Matheson - Obituary (2011)

David Samuel Matheson of Calgary, Alberta passed away on
June 19
, 2011 after a brief and sudden illness. Born in Edmonton on
July 28
, 1943, Dave was raised in Winnipeg, Edmonton and Grande Prairie. After completing high school Dave attended Royal Roads Military College for his first year of university. He then went on to complete his B.Sc., M.Sc. and Ph.D. in Civil Engineering at the University of Alberta. A highly respected geotechnical engineer, Daves career took him to jobs across Canada and all over the world. He worked on a variety of geotechnical engineering assignments in North and South America, the Mid East, the Caribbean, and Asia. Dave will be remembered for his keen intellect, unique personality, and dedication to engineering. Throughout his life, he enjoyed outdoor activities especially camping, hunting and fishing. Dave had a love of history and books.
He will be forever missed by his children Heather (Thom) of Calgary, Samuel (Agnieszka) of Winnipeg and Elizabeth (Nathan) of Regina; and seven grandchildren. He is survived by his sister Janet (Jim) of Fairbanks, Alaska, brother Bill (Beverley) of Edmonton, sister Jo Anne of Onoway, sister Sue Anne (George) of Snow Lake, Manitoba, and their families. Dave was predeceased by his parents, Samuel and Mary Matheson of Edmonton.
Top of Class List - Haut de la liste
Top of Bios - Haut des bios
Top of Obits - Haut des Nécros
Dave McCartney - Obituary(April 2018)
Suddenly and surrounded with the love of his family David passed away on Monday April 16th 2018 at the age of 74. Loving husband of Yvonne. Caring and beloved father of Kathleen (Piotr) Krypel. Proud Grampy to his grandsons; Stan and Howie. Remembered and loved by his sister Martha McCartney of Comox, British Columbia and his Brother Stafford ( Teresa ) McCartney of Nobel Ontario.


Top of Class List - Haut de la liste
Top of Bios - Haut des bios
Top of Obits - Haut des Nécros
Jon McLaren - Obituary (June 2019)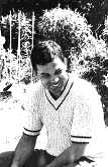 McLAREN, Jon Evan Passed away at the age of 77 on June 19, 2019 at the Trillium Hospital in Mississauga following a courageous battle with heart disease. Jon was born on January 13, 1942 in Toronto. He lived a full life with multiple careers and many interests. Jon graduated from The Royal Military College of Canada and became a naval officer. He earned a Master's of English at Dalhousie Universi-ty and earned his law degree at Queen's University. He went on to become a corporate law-yer and practiced law in Canada and the Cayman Islands. He had many interests including amateur astronomy, telescope-making, and computer programming. He was an avid tennis player and long- distance bike rider, and was a member of multiple Burlington tennis clubs. Jon was a loving father to Halley and Virgil McLaren, and he will be fondly remembered by his spouse Susan Hoicka. After cremation, a private family celebration of Jon's life will be held in the summer. If desired, donations may be made to the Hamilton Food Share in Jon's memory.


Top of Class List - Haut de la liste
Top of Bios - Haut des bios
Top of Obits - Haut des Nécros
Ken Menzies - Obituary (2004)

Ken Menzies passed away July 14. He was diagnosed with a brain tumour 3 months previously and given three months to live. He remained healthy and active up until the fateful day when he had a seizure and was rushed to the hospital. He had no idea there was anything wrong up until that time.

Kenneth Maxwell Passed away peacefully Wednesday, July 14, 2004 in his home at the age of 62, with his loving wife, Vivian of 38 years, by his side. "I have lost my soul's companion but death will not deter us, my love, for some day we'll meet again. You were so kind, so generous, so true with a helping hand to all you knew." As a loving father he will be greatly missed and always remembered by his two children, Serena and Gregory. He leaves behind two small grandchildren, Eric and Jacqueline and is survived by his father K.A. Menzies. Ken graduated from the Royal Military College of Canada with a Bachelor of Science degree. He resigned his commission as a Captain shortly thereafter and pursued a successful career with Bell Canada for 29 years. Upon retiring from Bell as a Director, he started his own consulting business. Always on the go, he also joined the Ottawa Police Force as a volunteer. By request of the deceased, no formal service was held. Those wishing to make a memorial contribution may do so to the Brain Tumour Foundation of Canada (www.braintumour.ca)


Top of Class List - Haut de la liste
Top of Bios - Haut des bios
Top of Obits - Haut des Nécros
Jacques L. Michaud - Obituary (juin 2017)
Jacques L. Michaud 1941-2017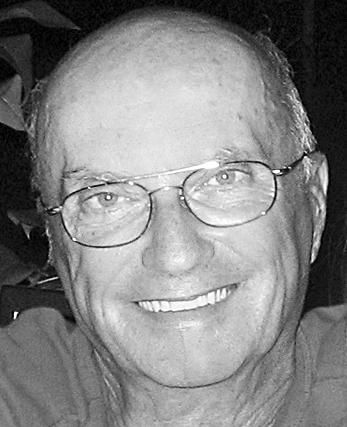 Au département des soins palliatifs du Centre d'hébergement de Charlesbourg, Québec, le 8 juin 2017, à l'âge de 75 ans 10 mois, après un courageux et long combat contre la maladie, est décédé monsieur Jacques Michaud, époux de dame Micheline Verret. Né à Québec, le 23 juillet 1941, il était le fils de feu dame Adèle Lebel et de feu monsieur Hilaire Michaud. Il demeurait à Québec arrondissement de Beauport.

Au Outre son épouse Micheline, monsieur Michaud laisse dans le deuil ses enfants : Martin (Geneviève Métivier), Mélanie (Daniel Asselin); ses petits-enfants : Gabrielle, Antoine (Flavie), Raphaël, Justine; ses frères, sa sœur, beaux-frères et belles-sœurs : Marc (Patsy-Ann Boudreau), Françoise (Claude Langevin), Pierre, André Dugré (feu Jacqueline); de la famille Verret : Murielle (feu Laurent Lachance), Diane (feu Carol Mercier), Renald (Louise Boulanger); son oncle Rosaire Michaud (Colette Rioux) ainsi que plusieurs neveux, nièces, cousins, cousines et ami(e)s.

La famille remercie particulièrement son grand ami Denis Bernatchez de même que Monique Gustin, André Dupuis et Odette Lacroix ainsi que tout le personnel soignant qui l'a si bien accompagné. Vos témoignages de sympathie peuvent se traduire par un don à la Société de la sclérose latérale amyotrophique (SLA) du Québec.


Top of Class List - Haut de la liste
Top of Bios - Haut des bios
Top of Obits - Haut des Nécros
Jean Morin - Nécrologie (Jan 2015)
MORIN, Jean Arsène 1943-2014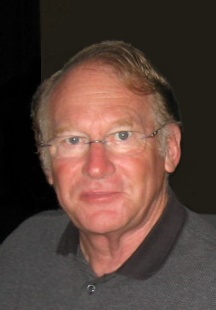 À Saint-Jérôme, le 31 décembre 2014, suite à une longue maladie, est décédé à l'âge de 71 ans monsieur Jean Arsène Morin, époux de Madame Alyne Leroux. Outre son épouse, il laisse dans le deuil ses enfants Louis-Philippe (Isabelle) et Sophie (Philippe), ses petits-enfants Annabelle, Pénélope et Élodie, ses frères et sœurs Josée (feu Albert), feu Jacques (Ginette), Danielle (Raymond). Un merci très spécial à tous ceux qui ont été présents lors de sa maladie.


Top of Class List - Haut de la liste
Top of Bios - Haut des bios
Top of Obits - Haut des Nécros
Daniel Robert (Bob) Mulvihill - Obituary(May 2018)
Bob Mulvihill May 26, 1942 - May 25, 2018

Major Daniel Robert "Bob" Mulvihill CD (RCAF, Retired) died peacefully at home in Ottawa on May 25 2018, one day shy of his 76th birthday. Bob is survived by his wife Helen (née Rowe), his daughter Shauna, and her husband Edward Hashima and his grandson Benjamin; his son Corey, and his wife Daina Mazutis and his granddaughter Emilija; by his sisters Adrienne, Margaret, Betty, Alice, and Imelda; and his brothers Patrick and Thomas; and predeceased by his son Darcy, and his brother John.

Uncle Bob will be fondly remembered by his many nieces, nephews and great nieces and great nephews and the large extended Rowe and Mulvihill families; and especially by his goddaughter Janet and her sister Alison Burton.

Bob was born on May 26 1942 in Renfrew Ontario to Agnes (née Kubiseski) and Leo Mulvihill, and after attending preparatory year at Collège militaire royal de Saint-Jean, Quebec (CMR) in 1961 he graduated from the Royal Military College in Kingston, Ontario (RMC), in 1965, first in his class in Electrical Engineering. He had a varied career with the RCAF and Canadian Forces Air Command, first as a navigator and a pilot with 416 and 409 squadrons flying CF-101 Voodoos, then as jet conversion flight instructor, a flight safety officer, commander of Canadian Forces recruiting centre in Hamilton, and on two exchange tours with the USAF in California and with NORAD in Colorado Springs, Colorado. Returning to Canada, he retired from the Military in 1995 and joined the civil service working as a System Engineering Manager for the Canadian Search and Rescue Helicopter Project, which established the Cormorant as a Canadian Forces' sea and air search and rescue helicopter.

Bob was well known to his friends and family as someone who could build or fix anything, and his help and advice was often sought and generously given. He was an avid outdoorsman who greatly enjoyed hunting and fishing, and loved spending time at the cottage in PEI, and playing with his grandchildren and great nieces and nephews. He had a particular love of children, who universally reciprocated, seeing in him a kindred spirit. Bob was also an active and dedicated member of the Ottawa Traditional Fiddle and Folk Art Society and past-president of the NDHQ Fish and Game Club.

A funeral is scheduled for Wednesday the 30th at 11 a.m. at Saint Bernard Catholic Church, 1720 St. Bernard Street, Gloucester, ON, with a reception to follow. All are welcome to attend and celebrate Bob's life. In lieu of flowers, please send donations to Plan International Canada at http://plancanada.ca or 245 Eglinton Ave East, Suite 300, Toronto, Ontario, M4P 0B3.


Top of Class List - Haut de la liste
Top of Bios - Haut des bios
Top of Obits - Haut des Nécros
James (Jim) Wayne Mussell - Obituary(2004)

James Wayne Mussell passed away peacefully at his home on Gabriola Island, B.C., on Sept. 17, 2004. He was 61.
He was the dear father of Chris Mussell of New Zealand. He was the dear brother of Mary (Ed Weick) of Ottawa, Bill (Vicki Haydon) of Almonte, Bob (Cheryl) of Brockville and Ann (Bill Levere) of Winchester. He was the son of the late Harry Mussell of Winchester and of the late Dorothy Spencer of B.C. He will be fondly remembered by Ethel Mussell of Winchester. He is survived by his former wife Donna (nee White) of Sooke, B.C.; aunt Lois Walker of Nepean; and several nieces, nephews and cousins.
A memorial service was held on Gabriola Island on Sept. 26.


Top of Class List - Haut de la liste
Top of Bios - Haut des bios
Top of Obits - Haut des Nécros
Roch Nappert - Obituary(2014)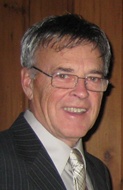 Suite à une longue maladie, à Drummondville, le 12 avril 2014, est décédé à l'âge de 72 ans. Époux de dame Ghislaine Boisvert, demeurant à Drummondville.

M. Nappert laisse dans le deuil son épouse Ghislaine Boisvert, Ses enfants : Caroline (Eric Vigneault), Laurence (Judith Lépine), Frantz (Sophie Leblanc). Ses petits-enfants : Léa-Rose Nappert, Sara-Jane Vigneault, Félix-Antoine Vigneault. Ses frères et sœurs : Gilles Nappert (Suzette Frenette), Solange Nappert (Laurent Soucy), Louise Nappert (Réjean Leclerc), Alain Nappert (Eulalie Ralimanana), Robert Nappert (Mariette Lampron), Ginette Nappert (Pierre Lemaire), Suzanne Nappert (Germain De Grandpré), Réjean Nappert (Louise Savard), Daniel Nappert (Diane Ladouceur), Nathalie Nappert (Charles Demers).

Ses beaux-frères et belles-sœurs de la famille : Jean-Marie Boisvert (Laure Forcier), Jeanne Boisvert (Rodolphe Duplessis), feu Paul-Yvon Boisvert (Thérèse Lemire), Jacqueline Boisvert, Monique Boisvert, feu Paul-Henri Boisvert (Jeannette Préville), Denise Boisvert (feu Gérard Boisclair), Madeleine Boisvert, Estelle Boisvert, Charles Boisvert, Jeannette Boisvert (Jean Boisvert), Claude Boisvert.

Ses oncles et tantes, ses cousins et cousines, ses neveux, nièces ainsi que de nombreux autres parents et amis.


Top of Class List - Haut de la liste
Top of Bios - Haut des bios
Top of Obits - Haut des Nécros
Richard (Dick) Ouellette - Obituary (2013)

OUELLETTE, Richard (Dick) - August 13, 1941-August 10, 2013 - Peacefully at his home in Barrie on Saturday August 10, 2013 in his 72nd year. Richard Ouellette beloved husband of Madeleine Ouellette (nee Derouin). Loving father of Michelle Payne (Rob) and Sonya Ouellette (Rob). Dear grandfather of Rachel and Connor. Dear brother of Sue (Mel) and Jo (Bubby). Friends may call at ALLANDALE FUNERAL SERVICES 264 Burton Ave. Barrie (between Essa & Huronia Roads ) on Friday August 16th from 7:00-9:00pm. A celebration of Richard's life will be held in the chapel on Saturday August 17th at 11:00am. If so desired a donation to the Ontario Heart and Stroke Foundation would be appreciated by the family


Top of Class List - Haut de la liste
Top of Bios - Haut des bios
Top of Obits - Haut des Nécros
Verne Pecho - Obituary (March 2015)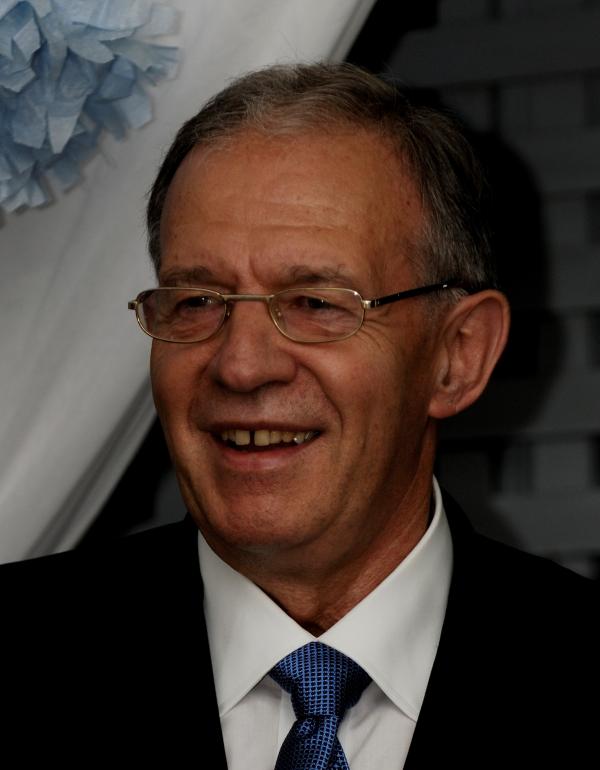 PECHO, Verne Dwight

February 21, 1943 – March 22, 2015

Verne passed away at his home in Vancouver, BC. He is survived by his children Jennifer (Colin), Cameron, Janice Schultz (Mike); his sister Evelyn Brown (Keith); his brother Don (Wendy); Susan Pecho; Sheila Bush; numerous nieces and nephews and two beloved grandchildren. Born in Prince Albert, Saskatchewan, he began his long career in Finance in Vancouver after graduating with an MBA from Harvard. An active member of his church and community, he will be missed by many former-colleagues, friends and family in Canada and Austria. In lieu of flowers, the family asks that donations in his memory may be made to the Parkinson Society of British Columbia


Top of Class List - Haut de la liste
Top of Bios - Haut des bios
Top of Obits - Haut des Nécros
Gord Reay - Obituary (2000)

Lt.-Gen. (ret) Reay passed away on December 21, 2000, in Zagreb, Croatia after being involved in acar accident in that city. A former commander of the Canadian army, Lt.-Gen. (ret) Reay was in Croatia to help establish a mine action co-ordination mechanism on behalf of the Stability Pact for South Eastern Europe.

Lt.-Gen. (ret) Reay was born in Royston, Yorkshire, England on May 30, 1943. After moving to Canada with his parents, he completed his elementary and high school in Montreal.

In May 1965, he graduated from the Royal Military College of Canada, Kingston, Ont. Upon being commissioned he joined the 2nd Battalion of the Princess Patricia's Canadian Light Infantry (PPCLI), holding various appointments, including platoon commander, company second in command and adjutant in both Edmonton and Germany. This initial tour included command of a platoon of the parachute company of the regiment. Upon his return to Canada in 1969, he served on staff at Mobile Command Headquarters, Saint-Hubert, Que., and attended in 1971 the Canadian Land Forces Command and Staff College, in Kingston.

On graduation, he returned to 2 PPCLI where he held the appointments of operations officer and company commander. During this period, he served an operational tour with the United Nations Force in Cyprus. In 1975, he wasposted at the first British Corps HQ in Bielefeld, Germany, as operations officer and was awarded the Member of the British Empire, (MBE) for his service while in that appointment. Returning to Canada in 1977, he took up the task of senior staff officer operations of 1st Canadian Brigade Group HQ, a position he relinquished in 1979 to take command of the 1st Battalion, PPCLI.

Two years later, he was posted to National Defence Headquarters (NDHQ) as the Director of Military Manpower Distribution. In June of 1983, he took up the appointment of special policy assistant to the Assistant Deputy Minister(Personnel) in NDHQ, a position he held until his promotion to brigadier-general. He was posted in 1985 to the National Defence College, Kingston.

In 1986, he was seconded to the Foreign and Defence Policy Secretariat of the Privy Council Office, where he remained until July 1987. In that month, he moved to Calgary to take command of 1 Canadian Brigade Group. In 1989, he was promoted major-general and appointed Chief Land Doctrine and Operations, in Ottawa. In June 1991, he was appointed Deputy Commander of Land Force Command at Saint-Hubert before assuming its command on 8 January 1993.

He was appointed Commander of the Order of Military Merit in December 1991.

Lt.-Gen. Reay is survived by his wife and son, Brendan.


Top of Class List - Haut de la liste
Top of Bios - Haut des bios
Top of Obits - Haut des Nécros
John Reid - Obituary (Mar 2004)

On Wednesday, March 10, 2004, at his residence in Kitchener, John Reid in his 61st year.

Son of the late James W. and, Yvonne (Shailer) Reid of Elmira. Survived by his daughter, Kathryn Reid of South River; sons Steve Reid of Whitehorse, Yukon and Paul Reid of Sault Ste. Marie. Also survived by his former wife, Annabelle; one sister Jean Reid and one brother, Paul Reid, both of South River.

Cremation has taken place. Private interment of cremated remains in Elmira Union Cemetary.
(Kitchener Waterloo Record - March 14, 2004)

Top of Class List - Haut de la liste
Top of Bios - Haut des bios
Top of Obits - Haut des Nécros
John Salter - Obituary (Apr 1973)

John Keith Salter died April 18,1973 when his CF-104 struck the ground during tactical weapons delivery training near Elhel Wynd Lake, SK. He belonged to 417 Squadron based at Cold Lake AB.

Capt Salter was buried at Beechwood Cemetery, Ottawa. He is survived by his wife Joan Elizabeth née Ashley) Salter of Ottawa and his parents: Douglas Edward and Kathleen Salter of London ON.


Top of Class List - Haut de la liste
Top of Bios - Haut des bios
Top of Obits - Haut des Nécros
Ed Sanford - Obituary (July 2017)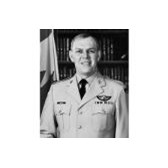 SANFORD, Edwin (LtCol – Rtd) March 16, 1942 – July 16, 2017

Ed's family is deeply saddened to announce his passing on July 16, 2017, after a long and courageous battle with brain cancer and the ensuing medical issues. He is survived by his two children, Charlie (Kalli Lahtinen) and Laura (Chris Hetherington), and their mother, Dianne McArthur. His children were the pride and joy of his life and his love for them knew no bounds. He is also survived by his loving partner and best friend, Sharon McKeen, who provided much strength and support throughout their years together. He also leaves two incredible grandchildren, Sawyer and Anna, who meant the world to him. Special thanks to his always caring sister-in-law, Carole Sanford, and his cousin, Linda Parolin, with whom he shared a very special bond. Ed now joins his departed siblings, Mary Lou and Gord. In addition, he leaves several nieces and nephews. Ed had a long and distinguished career in the Canadian Armed Forces, beginning as a cadet at the Royal Military College and ending as Lieutenant Colonel, Director of Security, with DND. He was a kind and gentle man, with a great sense of humor and joie de vivre. He was an avid outdoorsman and nothing gave him greater pleasure than landing a giant Muskie. Ed will be missed by his family and a large circle of friends. A celebration of Ed's life will be held at the Central Chapel of Hulse, Playfair and McGarry, 315 McLeod Street (at O'Connor), Ottawa on September 9, 2017 from 2:00 - 5:00 p.m. The family would like to extend a special thank you to the doctors and staff at the Montfort Hospital, who were so kind and caring during Ed's final days.


Top of Class List - Haut de la liste
Top of Bios - Haut des bios
Top of Obits - Haut des Nécros
Garry Sayant - Obituary (May 2018)

Garry Sayant (retired Economist – Stats Can) passed away peacefully at home, surrounded by loved ones, after a hard-fought battle with cancer at the age of 74. Beloved husband for 52 years of Norma (nee Armstrong), cherished father of Catherine, adored Papa of Rachel and Randy. Garry will be fondly remembered by his many friends and family for his adventurous spirit, kindness, and dry wit. An avid golfer with a passion for cycling that saw him bicycle to Daytona. A celebration of life will be held at Malone's – 1001 Queen Elizabeth Drive, Ottawa, on Monday, June 4th, 2018 from 2-5pm. He will be interred at Springhill cemetery at a later date. In memoriam, donations to the Crystal Bay Centre for Special Education would be appreciated.


Top of Class List - Haut de la liste
Top of Bios - Haut des bios
Top of Obits - Haut des Nécros
Pat Shamber - Obituary (Aug 2012)

On August 9, 2012 in his 69th year after a lengthy struggle with cancer Patrick passed away peacefully with his family at his side. The son of the late George and Ruth Shamber he is survived by his wife of 44 years, Janice, a son Michael, a daughter Nikki (Paul) Schmidt, five grandchildren Emerson, Raiya, Anton, Nelson, and Lincoln and a sister Dolores (Earl) Proulx. Patrick was predeceased by his sister Carol and brother Steve. The family would like to thank Dr. Galbraith, Dr. Vickars, and the staff on the Oncology Ward at the Abbostford Regional Hospital. In lieu of flowers, please make a donation to the Canadian Cancer Society. A memorial service was held on Monday, August 20, 2012.


Top of Class List - Haut de la liste
Top of Bios - Haut des bios
Top of Obits - Haut des Nécros
Bruce Shiga - Obituary (Apr 2010)


Shiga, Bruce -- Retired High School Principal, York Catholic Separate School Board. Unexpectedly while vacationing in Cozumel, Mexico on Wednesday, April 7, 2010. Beloved husband of Mary (nee Fitzsimmons). Loving father of John (Jenny Acton) of Ottawa and David (Maggie McKee) of Boston. Predeceased by brother Ron Shiga (Louise). Survived by sisters Catherine (Peter Canham) and Beverley (Ron Swartz). Brother in law of Gerard (Claudette) Fitzsimmons. He will be missed by nieces, nephews, relatives and friends. Friends will be recieved at the Thompson Funeral Home, 530 Industrial Parkway South, Aurora 905-727-5421 on Thursday April 15th from 2-4 and 7-9pm. A Funeral Mass will take place on Friday April 16th at 11am in Our Lady of Grace Church, 15347 Yonge Street, Aurora. Interment Aurora Cemetery.


Top of Class List - Haut de la liste
Top of Bios - Haut des bios
Top of Obits - Haut des Nécros
Dave Smith - Died (Feb 1967)

Thanks to research by Georges Wilson and Doug Busche, the following information is now available on the death of Dave Smith in February 1967.
Dave's death occured on 16 Feb 1967 in Portage la Prairie. Dave was a flight instructor on Expeditors and he and student pilot F/O J.G. MacNay both died when their aircraft went out of control while they were practicing touch and go landings. They crashed in a field near Portage.



Top of Class List - Haut de la liste
Top of Bios - Haut des bios
Top of Obits - Haut des Nécros
Ron Staple (November 1, 1942 - May 22, 2020)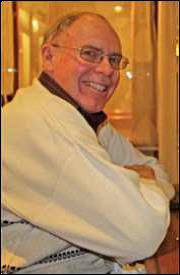 Born in Fort Macleod, AB, Ron spent his formative years in Calgary and North Vancouver. Ron developed a passion for hockey at a young age, he played on the varsity team at Royal Military College and on local teams wherever he lived.

Upon graduating in 1965 with a Chemical Engineering degree, he married his high school sweetheart Mary Lou and was posted to North Bay where his daugh-ter, Kim, was born. Leaving the military, the family moved to Edmonton in 1968 and welcomed two more daughters, Tammy and Susan. During his 25-year career in the pulp and paper industry, Ron managed mills in Grande Prairie, Quesnel, Hinton and The Pas. Upon retiring in 1998, Ron and Mary Lou settled in Cochrane, AB where they enjoyed 21 years of retirement together. Some of his favourite activities included golfing, curling, camping, gardening and piecing to-gether the family's genealogical tree. Ron was an active member in the communities where he lived. He volunteered his time to committees and organizations with an aim to make a difference.

Ron cherished his role as "Poppa" to Brenden, Sam, Danielle and Craig. He en-joyed watching their various sporting activities and supported each for their chosen academic path. Ron loved the outdoors, especially the mountains. Annual summer vacations included exploring parks and lakes from BC to Ontario. In recent years, Ron and Mary Lou enjoyed September holidays in the Okanagan. Ron will be remembered for his positive nature; he was always happy, quick to smile and quicker to laugh. He was a very kind, wise and caring man.


Top of Class List - Haut de la liste
Top of Bios - Haut des bios
Top of Obits - Haut des Nécros
Charles Stevens - Obituary (5 Apr 2012)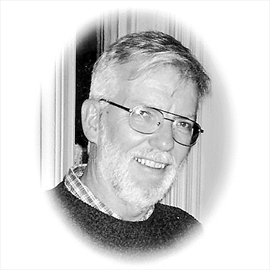 STEVENS, Charles William P. Eng. 1942 - 2012 Peacefully at The Village of Riverside Glen, Guelph on Thursday, April 5, 2012. Charlie was devoted to his family and is lovingly remembered by his wife Nancy, son Michael, daughter-in-law Pilar and grand-daughter Chloe. Beloved brother of Danielle Angevine and her spouse Don; Noreen Stevens and her spouse Jill Town. Dear uncle of Eric Angevine and his spouse Crystal and their children Abigail and Charlie; Ashley Angevine and her partner Mark Anderson; Savannah Stevens and Dillon Stevens. Predeceased by his parents Fred and Helen Stevens and his brother-in-law David Rogers. Charlie enjoyed his career as a water resources engineer with the Grand River Conservation Authority and Ontario Hydro. He was a Renaissance man - a skilled carpenter, tailor, cook, musician, photographer and avid reader. He loved sailing on Georgian Bay and entertaining at the family cottage in Muskoka. He always challenged himself. Above all, he enjoyed time with family and friends. Charlie gave his time generously to many community organizations including The Guelph Power and Sail Squadron, Canadian Ski Patrol and Hospice Wellington. He faced his illness with courage, dignity and peace - the way he lived life. Our family is grateful to the staff of Nichol Neighbourhood, Long Term Care, Riverside Glen for their compassionate and loving care of Charlie during his four year residence. In memoriam donations may be made to Hospice Wellington, The Guelph Youth Music Centre, The Guelph Humane Society. A casual celebration of Charlie's life will be held at The Arboretum, University of Guelph on Sunday, May 6, 2012 at 2:00 p.m. Reception to follow. "May you have fair winds and following seas." A tree will be planted in memory of Charles W. Stevens in the Wall-Custance Memorial Forest, University of Guelph Arboretum.


Top of Class List - Haut de la liste
Top of Bios - Haut des bios
Top of Obits - Haut des Nécros
Pat Stewart - Obituary (Apr 2001)

We regret to announce the death of our dear colleague and friend Dr. Patrick Noble Stewart, 57. Pat was a Mathematics Professor and retired in January this year. He died on April 15, 2001 at Halifax, Nova Scotia.

He grew up in Hodgeville, Saskatchewan, attended RoyalRoads Academy, graduated first class honours from the University of British Columbia; Masters, University of California at Berkeley (Woodrow Wilson Fellow); Ph.D under N.J. Divinsky at the University of British Columbia; Post-Doctoral Studies at the University of Glasgow, Scotland.

He began his career at the University of South Australia, Adelaide and joined the faculty at Dalhousie University in 1972. His career included terms as Department Chair, Atlantic Vice-President of the Canadian Math Society and President of the International Jury for the 36th International Mathematical Olympiad.

He was widely published in collaboration with national and international colleagues. He was honoured as the first recipient of the Faculty of Science Excellence in Teaching Award, 1991 and chaired the Mathematics and Statistics group for the Atlantic Provinces Inter-University Committee on the Sciences. His service to the University Community included executive responsibilities with the Dalhousie Faculty Association and work towards improving the instruction of Mathematics in Nova Scotia High Schools, particularly for disadvantaged and minority youth.

Dr. Stewart is survived by his wife Margaret Jane (Tomkins) of Ottawa, sons Jeffrey, Robin and Riley, and his brother John of Gibsons, British Columbia and sister Lorna of Edmonton, Alberta.


Top of Class List - Haut de la liste
Top of Bios - Haut des bios
Top of Obits - Haut des Nécros
Peter Edward Thackray (October 10, 1942 - July 31, 2019)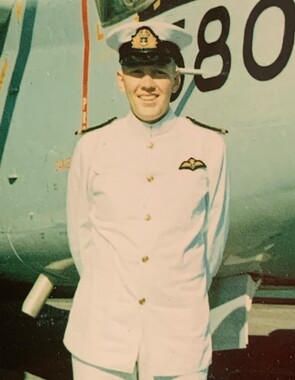 It is with broken hearts that we announce that surrounded by his loving family, PETER EDWARD THACKRAY in his 77th year has passed away after a short but valiant fight with cancer at Victoria Hospital in London, Ontario on Wednesday, July 31, 2019.

Peter was the loving husband and best friend of Judy (Colter) Thackray through almost 51 years of marriage. He was dearly loved by his daughter Robin Thackray Ashton (Brent) of Woodbury, Minnesota and his son Matthew (Matt) Thackray (Erin) of Bloomfield Hills, Michigan. Peter was the very proud Papa to Bennett, Blake and Max Ashton of Woodbury, Minnesota and Ari and Lennon Thackray of Bloomfield Hills, Michigan.

Peter was loved by his sister in law Pat Colter and many nieces, nephews and other extended family members in Dartmouth, Nova Scotia. Peter is predeceased by his parents Edward and Amy Thackray (Montreal, Quebec) and his parents-in-law Maurice and Connie Colter (Dartmouth, Nova Scotia). Peter is also predeceased by his brother in law Jimmy Colter from Dartmouth, Nova Scotia.

Peter's first career was as a pilot with the Canadian Navy (based in Shearwater, Nova Scotia). This was followed by a long career with Bell Canada in Toronto, Hamilton, Kitchener, Ottawa and London, Ontario. After retiring from Bell Canada, Peter worked for Alcatel-Lucent Canada in Georgetown, Ontario.

Peter lived his life for loving family and many good friends.


Top of Class List - Haut de la liste
Top of Bios - Haut des bios
Top of Obits - Haut des Nécros
Gary Umrysh - Obituary (July 2013)
Major (ret'd) GARY THEODORE UMRYSH -

September 20, 1943 – June 2, 2013

Passed away peacefully on Sunday, June 2 at his home in Surrey, BC at the age of 69. Survived by his children Penny, Paul (Suzanne), Philip (Amy) and their mother Joanne. Grandfather of Sophia, Natalie, Abigayle and Eloise. Brother to Dennis, Brian and Linsey. He will be mourned by many family members and friends. As a graduate of Royal Military College (class of '65), Gary served in the Canadian Armed Forces RCAF and then LORE until his retirement in 1984. His favourite diversions were a good crossword puzzle, a game of chess with a friend, and reading extensively in military, mystery and thriller genres. He has passed the legacy of his love for nature, travel and adventure to his children. Cremation has taken place.

A celebration of life will be held on Sunday, August 11 at 1:00 p.m. at the Armour Heights Officers' Mess, 215 Yonge Boulevard, Toronto. In lieu of flowers, donations to the Canadian Hero Fund would be greatly appreciated.


Top of Class List - Haut de la liste
Top of Bios - Haut des bios
Top of Obits - Haut des Nécros
Gerrit Van Boeschoten - Obituary (Mar 2005)

Gerrit van Boeschoten, "Van" L/Col. (Retired)
Aug. 22, 1942 - Mar. 9, 2005

Gerrit van Boeschoten passed away peacefully in St. Joseph's Hospital, Comox, B.C. on March 9th, 2005. Born in Hilversum, NL he emigrated to Canada in 1954. Van was predeceased by his parents Aart and Neltje van Boeschoten. He is survived by his wife Liz; his daughters: Cathy Thornhill (Mike) of Halifax, N.S. and Susan Lazarowich (David) of Courtenay; his grandchildren: Christopher, Kyle, Ali, Lauren and Olivia; his brothers: Peter (Pat) of Ottawa, ON, and Lucas (Pat) of Calgary, AB; his sister Alice Campbell (Joe) of Calgary, AB; as well as many nieces and nephews. Van spent 33 years in the Canadian Forces serving as a pilot, L/Col. (retired), CO of 415 Squadron in Greenwood, N.S. 1981 - 1983. He had many postings throughout Canada, the U.S. and Europe. He was a member of the CVAC (Comox Valley Airport Commission), Volunteer driver CCS, member of the B.C. Air Cadet League and a member of Glacier Green Golf course. Golf was his passion although he also enjoyed woodworking - making toys for the grandchildren and gifts for friends and family, travelling, and coffee at the beach while watching eagles fly. Van was a devoted husband, doting dad and Opa. His primary focus was his family. A Funeral Service will take place at 2:00 P.M. on Saturday, March 12th, 2005 at COMOX VALLEY FUNERAL HOME CREMATORIUM, 1101 RYAN ROAD, COURTENAY with Capt. Rev. Neil Parker officiating. If so desired, donations in Van's memory may be made to the Canadian Cancer Society, Comox Valley Unit, #102 - 1509 Cliffe Avenue, Courtenay, B.C. V9N 2K6 with appreciation.


Top of Class List - Haut de la liste
Top of Bios - Haut des bios
Top of Obits - Haut des Nécros
Ashley Waigh - Obituary (Dec 2014)
WAIGH, R. Ashley

Peacefully on December 30, 2014 at age 74. Loving husband to Ora (nee MacNeill). Father to Geoffrey, David (Lynn Cadovius) and Elizabeth (Mike Olson). Bubba to Colin, Brady, Nicholas and Annabeth


Top of Class List - Haut de la liste
Top of Bios - Haut des bios
Top of Obits - Haut des Nécros
George Walker - Obituary (Jul 2017)

GEORGE ROBERT WALKER, of Lethbridge, passed away peacefully at the Chinook Regional Hospital on Monday, July 3, 2017 at the age of 74 years.

George was born in Lethbridge, Alberta on February 26, 1943. He attended L.C.I., graduating in 1961. He then went to Royal Roads Military College on a full scholarship, graduating as a Mechanical Engineer in 1965 and pursuing a career with the RCEME. After leaving the army he continued his career as an engineer and then went on to be a farmer in the Fort Macleod area. He left farming in 1981 and was a full time and very prolific artist. He was a member of various art clubs in the province, devoting many hours to his one true passion.

George leaves behind his mother, Beth Walker, his daughter Susan (Martin) Drost and son Paul (Julie) Walker. He is also survived by grandchildren Nicolaas, Sarah (Chad) Zentner, Georgia (Tim Ash), Jack and Milena and by his great-grandchildren Rowynn and Carter Zentner. Also left to mourn his passing are siblings Ted (Anita) Walker, Marilyn (Sid) Kok, Donald (June) Walker, Donna (John) McCracken and numerous nieces, nephews and their families.

Reflections….Bob Walker has provided the following information on the passing of his namesake (not a relative) George Walker.

"George Walker was one of two Walkers entering Roads at end-Aug 1961. After first year, George did a 3-bar, flight-leader term in second year at Roads, & spent his third & fourth year at RMC in the Frigate with several other Roads mates, including Steve Arnold. After our RMC 1965 graduation, George climbed the Fort Henry hill for his Army Engineering career, & completed his obligatory service before returning to his home-town in Alberta. I lost touch with him after RMC..."


Top of Class List - Haut de la liste
Top of Bios - Haut des bios
Top of Obits - Haut des Nécros
Peter J. Walker - Obituary (July 2017)

Peter passed away peacefully on July 24th, 2017 in Pointe Claire, QC. Beloved father to Pam (Ben) and Tim, and adoring grandfather to Ashley, Brady and Austin. Predeceased by his loving wife Susan, and affectionately remembered by his "little" brother Doug (Linda) and "big" brother-in-law John (Louise), as well as his wonderful nieces, nephews and dear friends (way too many to count but all so cherished by Peter).

"Peter's life is interesting for his accomplishments in sports and in business. He played for the Montreal Alouettes and he held executive positions in manufacturing, including in at least one high tech venture with world-wide sales."

Peter graduated from the Royal Military College of Canada in 1965 and embarked on a brief career as a naval officer, however, he decided that football (a sport at which he had excelled at RMC) might ease him out of the armed services into a civilian chemical engineering profession. To com-bine football and a full time job, he started in research. This allowed him enough freedom to play football and at the same time to become a specialist in paper drying.

After a few years, with the Canadian paper industry faltering he moved to Switzerland to become a specialist in paper dyeing where he remained for four years before returning to Canada.

Upon return he took up a position as a chemical engineer specializing in paper drying equipment and proceeded up the corporate ladder to eventually become Director of Sales and Marketing. He was then offered a job as VP & GM with a company specializing in maintenance and repair welding where he worked for several years before leaving to join a new business venture in machine vision – a new technology in which cameras fed images to computers and the computers then fine-tuned the production process and the product quality.

He became CEO and remained with the company for ten years until it was bought out by an American company at which time he decided to retire.

Retirement proved too slow for Peter and after only three months he joined several of his old employees in the paper drying business doing the same job that he had held over thirty years previously.

Peter is remembered fondly by his RMC Classmates as a gentle giant whose size and prowess on the football field earned him the nickname of "Baby Huey." All members of the Class of 1965 express their condolences to his family for his sad and untimely passing.

(Please note that this is a summary of a biography that Pete provided to the Class Newsletter and is not an official obituary)
Top of Class List - Haut de la liste
Top of Bios - Haut des bios
Top of Obits - Haut des Nécros
Bob Walker - Obituary (Dec 2018)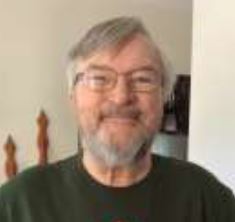 After a short but graceful struggle with cancer, Dr. Robert William Walker died on December 4th, 2018 beside his loving family. Bob was most proud of two things, his "girls" (his wife, Colleen Walker, his daughter, Kimothy Walker, and his granddaughter Kyra Lambert), and his 50 years of public service in the military and the RCMP.

Bob is survived by two siblings, Patricia Bannister and Gordon Walker, and their beloved spouses Robin Bannister and Janet Walker, in addition to his niece, two nephews and a grand-nephew.

Most of all he loved his wife, Colleen, his partner of 52 years.

Bob started his career with the military while still in his teens and attended RRMC, RMC and eventually graduated from Queens University with an MA and Ph.D. Bob was fiercely proud of RMC, Kingston and his university.

His military career took his family from Victoria to Kingston and on to Toronto, Winnipeg and Ottawa, where he joined the RCMP at the Canadian Police College before returning to the military as a civilian back at Kingston's Canadian Forces Leadership Institute at RMC

Bob was one of the kindest men who ever walked the planet and will be deeply missed by those who knew him best.

In lieu of flowers, please consider making a donation in his name to the Ottawa Regional Cancer Foundation www.ottawacancer.ca or Lions Foundation of Canada Guide Dogs (Autism Program)www.dogguides.com

A private ceremony will be held at a future date.


Top of Class List - Haut de la liste
Top of Bios - Haut des bios
Top of Obits - Haut des Nécros
Barry Watson - Obituary (Nov 2020)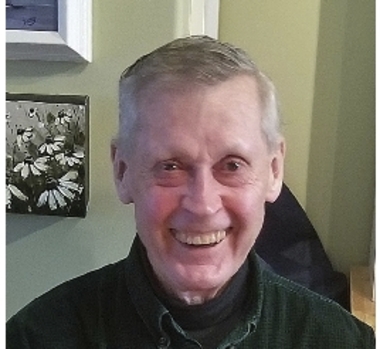 WATSON, Barry Sydney
It is with great sadness that we share the news that Barry Sydney Watson passed away in Kingston, on November 22, 2020. Barry grew into spirit unexpectedly but peacefully with his wife, Barbara, by his side. He was: a loving father of Steve (Shauna), Catherine (David) and Jon (Kelly); a dedicated Grandpa (emphasis on the "Grand") to Megan (Steve), Chandra (Garrett), Jenaye, and Charles; and a cherished Great Grandpa to Jaxon, Boden and Damien. Barry is remembered by his brother Brian (Billie Jean) and family, and he leaves his precious fur baby Holly, along with his loving lifelong relationship with extended family, the Wood cousins.

Barry was born in Kirkland Lake to Sydney Calvin Watson and Emma Evelyn (Toye) Watson on September 17, 1942. He spent his childhood in Kirkland Lake until he moved to Kingston to attend the Royal Military College. There he met the love of his life, Barbara Wood, on a blind date. On one beautiful and eventful day, Barry graduated from RMC in the morning, convocated in the afternoon, and then married Barbara that same evening. That was the start of 55 happy and memorable years together.

Barry started his Information Technology (IT) career in the Royal Canadian Air Force. He then transitioned to the civilian IT sector, which was then a fledgling industry. He started working in technology when computers were the size of rooms. He was a pioneer of that industry, helping it grow through the years, working on many projects across Canada and Internationally.

Aside from his career, Barry was an active and involved member of his church. He was a calm, kind, gentle man who positively touched the lives of many. Barry was passionate about music; he sang and played the trumpet for many years. Barry also enjoyed photography and running, and participated in the Rat Race in Toronto. He enjoyed passing time with family and friends, and was known for his sense of humour. A true dog lover, he had many beloved canine companions throughout his life.

The family would like to express their deepest appreciation to the First Responders, the KGH Emergency staff and Dr. Anna Grant, and also to Dr. Patricia O'Donnell for many years of excellent care.

In lieu of flowers, the family would appreciate donations to the Cathedral Church of St. George or Kingston Humane Society.


Top of Class List - Haut de la liste
Top of Bios - Haut des bios
Top of Obits - Haut des Nécros